In this episode of The Strenuous Life Podcast I talk to Green Beret Zach Hughes about Special Forces selection and training.
Find out why incredible athletes like Olympians, NFL players, and Division 1 college athletes mostly fail Special Forces selection.
And how the real distinguishing feature between people who make it and those who don't is actually mental, not physical.
Related to that topic, here's one of my favourite quotes from the interview…
"Achieving big things takes a while; for example it took me two and a half years to become a Green Beret.
The number one reason people failed the training was not understanding that this was a long term process and not staying mentally resilient enough to endure the highs and the lows of training for years. You quit on yourself first. 
It doesn't matter if you're trying to find a girlfriend, start jiu-jitsu, join the military or start a business – these are slow processes you're not immediately going to be great at.  The adversity of goals happens in your mind when things aren't happening as fast as you expect.
The number one piece of advice I always give people is to understand that great things take time, and that the work that you put in to be great at things happens at your lowest point.  It doesn't happen when you're happy, it doesn't happen when you're making goals while sitting on the coach eating chips.
Sometimes you're going to have really, really low days. If you can understand that there are low days for a reason and continue to push through them then you're going to find yourself accomplishing an incredible amount of goals. " — Zach Hughes, Special Forces Green Beret
I think you'll really like this interview…
Streaming Audio Format
You can listen to episode 255 of The Strenuous Life Podcast about Green Beret selection and training in the player below
01:16 – The decision making process to become a Green Beret
04:55 – The differences between the Green Berets, the Seals, the Rangers and Delta Force
09:01 – The capture and killing of Osama Bin Laden
13:11 – The Green Beret selection process
29:25 – What happens in the 2 year Green Beret course
38:20 – Physical training to prepare for special forces
44:02 – How do you prepare for the lack of sleep
48:26 – The Afghanistan deployment
52:56 – Getting hit by an RPG during an attack
56:34 – Transitioning out of special forces to civilian life
01:02:38 – The advice Zack most often gives to people
01:05:57 – How to find and contact Zack
Podcast Player Options
You can listen to The Strenuous Life Podcast to using the podcast player that you already have on your phone!
For example, if you have an iPhone then it's the purple app with the antenna-like thing in it; just click the Apple Podcasts link below to go to the right place and hit 'subscribe'.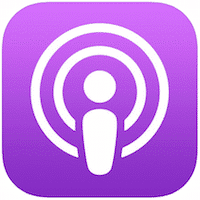 Here are the links to find the podcast on various players – today's show about Green Beret training is episode 255…
About Zack Hughes: Zack is currently the COO of Elite Meet, a networking company dedicated to matching former special forces soldiers and fighter pilots with prospective employers.  Follow him on Instagram @zackhughes1
Also:  If you train BJJ (or are interested in starting it) check out The Guard Retention Formula because this is killer instructional on stopping people from passing your guard ever released is now available in online streaming, DVD and app formats.
Comments ( )