As I write this most clubs, dojos and training groups all over the world have shut down for a very noble cause; to flatten the coronavirus curve
By shutting things down we're slowing (not stopping) community transmission of this virus, which in turn prevents the medical system from being overrun all at once and allows the system to manufacture and stockpile masks and other personal protective equipment.
Flattening the curve also buys time for the hundreds of thousands of scientists working on this to find ways to stop transmission, develop treatments and cures, and create vaccines or other preventative measures.
Coming from a science background I'm very hopeful that this worldwide Manhattan Project will yield results.  I'm following the science on the pre-print servers (which share studies that haven't been peer reviewed and published yet), and am reassured by the unprecedented speed at which the new information is being shared and disseminated
We'll get a handle on this virus, and hopefully we'll get back to training in one form or another soon!
In the meantime I thought I'd share 5 ideas for training during lockdown.  There's a bit of a BJJ bias here, but really these ideas apply to any martial artist, be they grapplers, strikers or weapon specialists…
5 Tips for Training in Video Form
Here's a video I shot with my top 5 ideas to not turn into a fat slug during lockdown…
5 Tips for Training in Streaming Audio Form
I also put these tips onto my podcast (The Strenuous Life Podcast) as episode 265.  You can stream the audio from this episode here…
5 Tips for Training on the Free Grapplearts BJJ Master App
This podcast is also available on the Grapplearts BJJ Master App (which also comes with over 700 minutes of free black belt instruction). And did I mention that this app is FREE to download?
Click Below to Download the Grapplearts BJJ Master App for Free Now


5 Tips for Training on my Podcast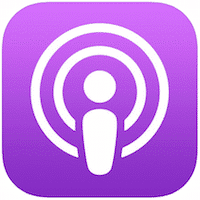 … Continue reading Five Tips for Training During Coronavirus Lockdown