Today's guest on The Strenuous Life Podcast is Monty Collier, a black belt Judoka who worked with Keanu Reeves to get him ready for the amazing fight sequences in the movie John Wick 3, Parabellum. 
This conversation was fun and we really went detail about stuntwork and gun fu movie fighting including how he taught Keanu highly technical Judo throws that have bedevilled me for years.
We also covered the evolution of Judo from combative art to highly constrained sport, crosstraining in BJJ and catch wrestling, breakfalling on concrete vs mats, and how to fix Judo.
Listen to My Conversation with Monty Collier Here…
If you want to listen to it then grab episode 207 with Monty Collier on the podcast player that you already have on your phone!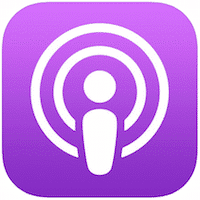 For example, if you have an iPhone then it's the purple app with the antenna-like thing in it; just click the Apple Podcasts link below to go to the right place and hit 'subscribe'.
Here are the links to find the podcast on various players – today's episode is number 207…
Or you can just stream the audio here:  
Here are some of the podcast highlights…
03:20 – Monty's interpretation of Judo and how is his version of Judo different from the standard
09:10 – Why do the rules in Judo change so much?
13:40 – What kinds of grappling arts has his team competed in?
14:50 – Uchi Mata and high injury moves
19:30 – How he started getting involved in movie stuntwork
21:30 – Teaching Keanu Reeves Judo
41:00 – Working with Halle Berry
45:30 – His Judo philosophies
59:40 – How to "fix" Judo
67:00 – Advice for people who want to get better at takedowns
Follow Monty's work and see some amazing Judo on Instagram @collierjudomethod.
And, as always, please leave a rating or a review for this podcast – it really helps!
Comments ( )