Today's episode is PURE GOLD for BJJ practitioners and No Gi grapplers.
Fabio Gurgel – 4 time BJJ Black Belt World Champion (and trainer of more than 50 other world champions) – talks about his approach to passing the guard, including
How to connect your moves,
The evolution of guard passing,
Advice for older grapplers,
When you should stop halfway through a guard pass to tire the other guy out,
Alternatives to the modern styles of guard passing that rely on mobility, athleticism and floating from side to side above your opponent,
And more.
It's not often that you can get such insight into the strategies and tactics of a world champion like this so give it a listen!
Stream Episode 195 with 4 time world champion Fabio Gurgel Here
Alternately you can also grab episode 195 with Fabio Gurgel on the podcast player that you already have on your phone!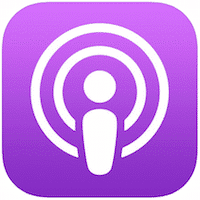 For example, if you have an iPhone then it's the purple app with the antenna-like thing in it; just click the Apple Podcasts link below to go to the right place and hit 'subscribe'.
Here are the links to find the podcast on various players – today's episode is number 195…
Fabio Gurgel's Pressure Guard Passing System
Check out Fabio's instructional, The Pressure Passing System, available on DVD, online streaming and in app form.
Comments ( )