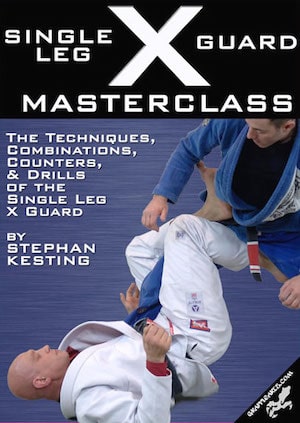 One of my favorite instructionals is called 'The Single Leg X Guard Masterclass.'
This material took two years to research and develop, and it contains a ton of my best material to control and sweep your opponent.  The full product includes step-by-step SLX  entries, variations, combinations, drills, sweeps, and counters.
This page below gives you the 'QuickStart' section from that product.
The Quickstart is designed to give you a really good preview of the overall material, as well as  some of the most important SLX concepts and techniques so that you can get some good results right away!
In the full product you'll get a full gameplan for this guard position – check out the full version of the Single Leg X Guard here
Good luck with your training!
Stephan Kesting
Quickstart
Fundamentals
Drills
Entries
Sweeps
Counters