When the going gets tough then the tough get thinking!
This episode of The Strenuous Life Podcast was recorded by me in a tent on the 1000 Mile Solo.
Nominally it's about the difficulties of navigating across some of the biggest and most complex lakes in North America, but the larger concept of not shutting off your mind when things get difficult definitely applies to many different kinds of struggles.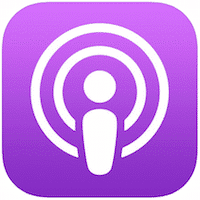 For example, if you have an iPhone then it's the purple app with the antenna-like thing in it; just click the Apple Podcasts link below to go to the right place and hit 'subscribe'.
Here are the links to find the podcast on various players – today's episode is number 224…
Or you can just stream the audio here:
P.S. Click here to see pictures from the 1000 mile solo trip and read about what happened!
Comments ( )