In episode 245 of The Strenuous Life Podcast I sit down with Japanese ju-jutsu black belt Alex Kask to discuss the benefits, pitfalls and procedures for training in traditional systems and in modern BJJ at the same time.
Both Alex and I have extensive backgrounds in both approaches and have co-authored the Classical Japanese Ju-Jutsu vs BJJ article that got published in several magazines and online publications.  I've done more BJJ and he's done more classical jujutsu, aikido and hapkido so it all evens out.
I hope you find this an informative and entertaining chat!  You can listen to it on episode 245 of my show, The Strenuous Life Podcast.
You can listen to it to using the podcast player that you already have on your phone!
For example, if you have an iPhone then it's the purple app with the antenna-like thing in it; just click the Apple Podcasts link below to go to the right place and hit 'subscribe'.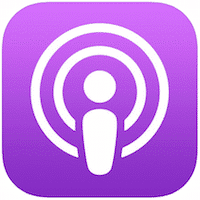 Here are the links to find the podcast on various players – today's tip is episode 245…
Or you can just stream the audio for today's episode in the player below
The Free Grapplearts BJJ Master App for Your Smartphone!
While I have your attention can I remind you to download the BJJ Master App for iOS and Android?
This is an app I've spent more than $100,000 putting together, but you can download it for free!
There are more than 500 minutes of free black belt instruction on that app.
Click here for more information about the BJJ Master App for your smartphone or tablet. 
Click Below to Download the Grapplearts BJJ Master App for Free Now

Good luck with your training,
Stephan
Comments ( )