Paul Kindzia was immersed in the world of marathon and triathalon for many years before immersing himself in BJJ, even going so far as to write a book on the topic called 'Master Jiu-Jitsu, Master Life'.
He's got a really interesting story because he went from a fat 220 pound accountant living on soft drinks and fast food to a 13 time elite Ironman.  And now he's a highly ranked BJJ masters athlete
In this episode we focus on the lessons that can be brought into BJJ training from the endurance sports world, including efficient training, effective recovery, minimisation of injuries and maximising your time on the mat.
Listen to the Conversation Here…
If you want to listen to it then grab episode 187 with Paul Kindzia on the podcast player that you already have on your phone!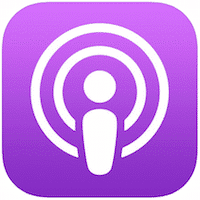 For example, if you have an iPhone then it's the purple app with the antenna-like thing in it; just click the Apple Podcasts link below to go to the right place and hit 'subscribe'.
Here are the links to find the podcast on various players – today's episode is number 187…
Or you can just stream the audio here:
Find out more about Paul Kindzia's book, Master Jiu-Jitsu, Master Life, by clicking here.
Comments ( )