People tend to believe that to chase a dream, one must keep working on it at full speed and total intensity until they achieve it. And while you DEFINITELY need commitment and consistency to get anywhere having a super-hardcore approach all the time can be a giant mistake.
For example, the physically intense 1000 mile solo canoe trip that I did in the summer of 2019 took years to organise, and it would have been silly to burn myself out in the first couple days. To really make a dream come true, you need to spend most of your energy planning and training mentally so you don't exhaust yourself physically!
I recorded this podcast on the topic of following your dreams while in my tent on the first day of The 1000 Mile Solo. I hope you find some useful tidbits in it for following your own dreams, whatever they may be!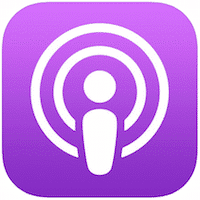 For example, if you have an iPhone then it's the purple app with the antenna-like thing in it; just click the Apple Podcasts link below to go to the right place and hit 'subscribe'.
Here are the links to find the podcast on various players – today's episode is number 220…
Or you can just stream the audio here:
P.S. Click here to see pictures from the 1000 mile solo trip and read about what happened!
Comments ( )