One of the most common questions I get is how to find a good BJJ school.  This is a REALLY important issue, given that in your martial arts journey you'll potentially be spending thousands of hours training and placing your health in the hands of total strangers.
In episode 216 of my podcast (The Strenuous Life Podcast) I give you some of my very best tips for picking the best BJJ school for your needs
Grab episode 216 on the podcast player that you already have on your phone!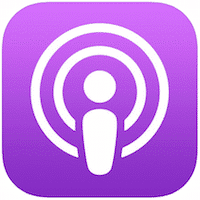 For example, if you have an iPhone then it's the purple app with the antenna-like thing in it; just click the Apple Podcasts link below to go to the right place and hit 'subscribe'.
Here are the links to find the podcast on various players – today's episode is number 216…
Or you can just stream the audio here:
More Cool BJJ and Martial Arts Stuff…
Check out my instagram at instagram.com/stephan_kesting
Get tons of BJJ and grappling tips at grapplearts.com/articles
And find out more about self defense at selfdefensetutorials.com
Comments ( )