How do you turn 290 lb WWE superstar and human wrecking ball Brock Lesnar into a UFC champion in a relatively short amount of time?
And assuming you have those skills, then how do you then pivot to train smaller fighters, including 155 lb UFC champion Sean Sherk and 115 lb 'Thug' Rose Namajunas?
In this interview I go deep into fight strategy and training camp design with MMA master coach Greg Nelson.
From mixing wrestling, striking and jiu-jitsu, to the optimal mix of weights and cardio for conditioning, to his own battle for survival against two back-to-back deadly cancers, I think this is an awesome episode of The Strenuous Life Podcast.
Click the player below to listen now, or scroll on down to find out how to subscribe to the show for free on your phone…
This episode is available in audio-only format as episode 253 of my show, The Strenuous Life Podcast.  It's the perfect thing to listen to as you do your cardio, your chores, or are commuting.
You can listen to The Strenuous Life Podcast to using the podcast player that you already have on your phone!
For example, if you have an iPhone then it's the purple app with the antenna-like thing in it; just click the Apple Podcasts link below to go to the right place and hit 'subscribe'.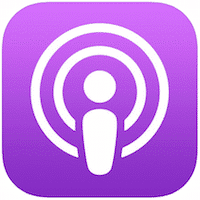 Here are the links to find the podcast on various players – today's conversation with Greg Nelson is on episode 253…
P.S. Greg Nelson teaches at The Academy in Minneapolis, Minnesota.  Follow him on on Instagram @gregnelsonmma
P.P.S. If you enjoy this episode then a rating or a review in whichever podcast app you listen to it on would be super-useful!
P.P.S.  I'm still gauging whether there's sufficient interest in The Grapplearts Black Technical Gi before I commit to a single production run of it with one of the most respected gi manufacturers in the world.  Click here for more info and/or to be notified when it becomes available for pre-order!
Comments ( )