There are two major passions in my life: martial arts and the outdoors.  And today's podcast guest was a HUGE influence on the second part of my life and inspired me to do some of my bigger trips including an 82 day solo trip across the Canadian north.
And I managed to get him on the phone for a GREAT one hour talk recently.
Cliff Jacobson wrote 'Canoeing Wild Rivers' which was one of the three most important books that helped me become a confident outdoorsman (the other two cornerstone books were 'Path of the Paddle' by Bill Mason and 'The Complete Walker' by Colin Fletcher).
Cliff has spent decades paddling dangerous rivers in the remote corners of North America and Northern Europe and has some incredibly important lessons to share about mindset, teamwork and risk management.
I'm thrilled that we had the opportunity to get him on the podcast.  If you're even thinking about paddling in the wild then buy his book – it's a goldmine of information!!
Here's the kickback free, no-affiliate-commission link to his book on Amazon: amazon.com/Canoeing-Wild-Rivers-Anniversary-Expedition/dp/1493008250/
Listen to my Chat with Cliff Jacobson on my Free Audio Podcast
I put my chat with Cliff onto my podcast (did you know that I have a podcast?  And that it's free?).
Go grab episode 183 with Cliff Jacobson on the podcast player that you already have on your phone!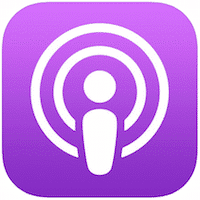 For example, if you have an iPhone then it's the purple app with the antenna-like thing in it; just click the Apple Podcasts link below to go to the right place and hit 'subscribe'.
Here are the links to find the podcast on various players – today's episode is number 183…
Or you can just stream the audio here:
Comments ( )