Will Gadd is an extreme athlete, perhaps best known for ice climbing Niagara Falls in the winter (video at the bottom of this page).
But he's also pioneered many novel routes, including Helmcken Falls, icebergs in the ocean, and underground river tunnels in the Greenland ice.
In this chat we talked about those first ascents, but also touched on mindset, dealing with risk and unknowns, handling close calls, the 25 people he's known who have died in the mountains, fear of loss vs hope of gain, and how to execute on audacious goals.
I really, really enjoyed this podcast episode folks, and I hope you do too!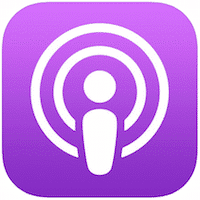 To listen to this episode  (number 164 of The Strenuous Life Podcast) you can subscribe on the podcast player that you almost certainly already have on your phone, and it's 100% free.
For example, if you have an iPhone then it's the purple app with the antenna-like thing in it; just click the Apple Podcasts link below to go to the right place and hit 'subscribe'.
Here are the links to find the podcast on various players – the episode with Will Gadd is #164…
Or you can listen to the audio here:
And here are some cool videos of Will in action!
If You Want More Check Out These Other Episodes
If you enjoy the outdoor oriented conversations then check out some of the other adventurers I've chatted with on my podcast  including…
Frank  Wolf
In episode 295 of The Strenuous Life Podcast I talk with Frank Wolf who exemplifies endurance, determination and perseverance.
His first major expedition 25 years ago was an epic 8,000 kilometer paddle across Canada in a single season and he hasn't slowed down since. Whether it's cycling 2,000 km on the frozen Yukon River in winter or paddling the entire coast of British Columbia he's constantly out there and pushing himself, exemplifying the strenuous life.  
Click here to listen or watch my conversation with Frank Wolf.
Les 'Survivorman' Stroud
Les Stroud, better known as 'survivorman', has produced many survival-themed shows for The Discovery Channel, The Science Channel, The Outdoor Life Network, and YTV.  In these shows he usually goes out into very challenging wilderness situations and tries to survive using only the materials at hand and minimal equipment.
Join us as we deal about dealing with hunger, thirst, heat, cold, animals and terrible conditions; it's gritty, difficult and very, very real.
Click here for the Les 'Survivorman' Stroud conversation.
Adam Shoalts
Adam Shoalts, author of "Alone Against the North" and "Beyond the Trees" is a professional adventurer and explorer. He has completed a 4,000 km solo trip across the Canadian Arctic, explored unknown rivers in the Hudson Bay Lowlands, and is a fellow in the Royal Canadian Geographical Society.
I was thrilled to have him on my podcast, and I hope you enjoy his tales of adventure as much as I did!
Click here for my conversation with Adam Shoalts.
Stephan's Dispatches from the Arctic
In 2019 I completed a solo canoe trip from Missinipe, Saskatchewan, to Arviat, Nunavut. This journey took me up and down four different rivers and across two of Canada's largest lakes.
This link here takes you to my written dispatches from the field as well as to a series of shorter podcasts I recorded while en route.
Comments ( )