Will Gadd is an extreme athlete, perhaps best known for ice climbing Niagara Falls in the winter (video at the bottom of this page).
But he's also pioneered many novel routes, including Helmcken Falls, icebergs in the ocean, and underground river tunnels in the Greenland ice.
In this chat we talked about those first ascents, but also touched on mindset, dealing with risk and unknowns, handling close calls, the 25 people he's known who have died in the mountains, fear of loss vs hope of gain, and how to execute on audacious goals.
I really, really enjoyed this podcast episode folks, and I hope you do too!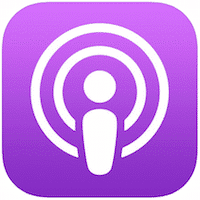 To listen to this episode  (number 164 of The Strenuous Life Podcast) you can subscribe on the podcast player that you almost certainly already have on your phone, and it's 100% free.
For example, if you have an iPhone then it's the purple app with the antenna-like thing in it; just click the Apple Podcasts link below to go to the right place and hit 'subscribe'.
Here are the links to find the podcast on various players – the episode with Will Gadd is #164…
Or you can listen to the audio here:
And here are some cool videos of Will in action!
Comments ( )