Hey there,
I've just released The No Gi de la Riva Guard which will give you, I hope, a step-by-step formula for fixing your open guard. The main instructor in this instructional is Rob Biernacki, and having been at the receiving end of his de la Riva guard in no gi sparring I 1000% vouch for this system working.
Now on my site it's available in online streaming and DVD formats, which is great because some different people prefer one over the other.
But as of a few days ago it's also a module within the Grapplearts BJJ Master App for iOS and Android.
That means you can take this instructional with you anywhere on your phone.  Use it to sharpen your jiu-jitsu on the plane, on the bus, or in a line-up.
This app is free to download- click here to find out more about it.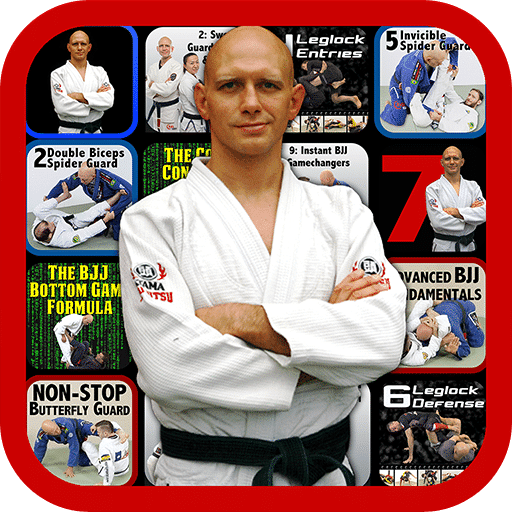 Once you've downloaded the app  you can check out and preview a TON of material for free, including the No Gi de la Riva Guard.
If you like what you see for free you can then buy the rest of the instructional.
For this official launch period getting both of the app modules within the Grapplearts Master App is actually the best deal you can get on this material!
(Online streaming access is $73.50 USD, whereas if you purchase all 4 parts of the No Gi de la Riva Guard together within the Master App it'll cost you $59.99 USD, which is about $13.50 cheaper).
Click on the appropriate button below to get started and download the Master App for free. Then preview the No Gi de la Riva module within the app and maybe add it to your collection!
Comments ( )