Today I talk with Kathy Hubble who is a professional Stuntwoman and multiple time Canadian National Judo Champion.
She shares how she got started in stunts, how she got injured on set in a Jacky Chan action movie, and how Judo helped her stuntwork.
We also delve into the differences in between Judo and BJJ energies, transitioning from throws directly into submissions, and the funny dynamic of battling people on the mat but then being best friends afterwards.
This was a lot of fun and I hope you enjoy it!
If you're enjoying the podcast then it's hard to overstate how great it would be to get a rating or a review for it on whichever podcast platform you use.  That's incredibly important and it really helps me put out more episodes.
Today's Podcast in Video Form
You can watch the video of the podcast below, or scroll further down to get the audio only version…
Today's Podcast in Audio Form
Alternately you can also grab episode 201 with Kathy Hubble on the podcast player that you already have on your phone!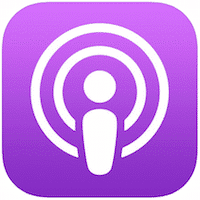 For example, if you have an iPhone then it's the purple app with the antenna-like thing in it; just click the Apple Podcasts link below to go to the right place and hit 'subscribe'.
Here are the links to find the podcast on various players – today's episode is number 201…
Or you can stream the audio here:
Get My Very Best BJJ Tips for Free!
Did you know that more than 100,000 grapplers have signed up to get my emails which cover techniques, training tips, drills and strategies?
This service is completely free and you can easily unsubscribe at any time if you don't like what you get.
To check out this service for free please enter your best email in the box below.
I look forward to sending you some of my very best stuff!
Stephan
Comments ( )