Jiu-jitsu black belt Adam Nadow was recently attacked in the street and used his training to defend himself and control his attacker until the police arrived.
The video of this confrontation later went viral in the BJJ and self defense community. But what's not as commonly known is that he then involved himself in trying to rehabilitate his attacker, going so far as to provide him with food and clothing.
Here's the video of part of the fight (after they clinched and went to the ground).  See if you can spot the Bow and Arrow choke in action…
Adam came on my podcast today to talk about this incident, his training, and the relevance of BJJ to self defense.
Topics covered included…
A step by step breakdown of the incident in question
The BJJ point system and how it applies to self defense training,
The amazing power of adrenaline,
Why you should learn to fight even if you also pack heat,
And much more.
Listen to the Conversation Here…
If you want to listen to it then grab episode 186 with Adam Nadow on the podcast player that you already have on your phone!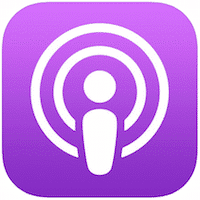 For example, if you have an iPhone then it's the purple app with the antenna-like thing in it; just click the Apple Podcasts link below to go to the right place and hit 'subscribe'.
Here are the links to find the podcast on various players – today's episode is number 186…
Or you can just stream the audio here:
Find out more about Adam's BJJ school, Fudoshin BJJ, in Medford Oregon, and/or check out his facebook page at Facebook.com/FudoshinBJJ
If you're interested in this topic please check out my self defense oriented website Selfdefensetutorials.com and sign up for the email newsletter on that site too because I share some really good tidbits from my 35 years of martial arts training!
Comments ( )