In the Instagram lifestyle you only see people's highlight reels.  That one perfect photo of someone doing something much cooler than you. But this is a heavily edited and curated version of that person's life.
What that perfect photo doesn't convey is all the blood, sweat and tears that went into setting up the situation in which that photo could be taken.
This topic of reality vs perception inspired me to record this podcast episode on the realities of wilderness travel during my 1000 Mile Solo expedition to Nunavut in 2019.
Yes, I ended up in some pretty beautiful places and did some cool things during that trip, but what you didn't see on my Instagram (@stephan_kesting) was the mountain of tasks that had be checked off every day to get to the exciting parts.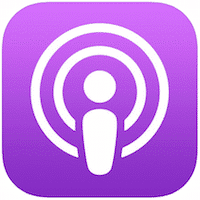 For example, if you have an iPhone then it's the purple app with the antenna-like thing in it; just click the Apple Podcasts link below to go to the right place and hit 'subscribe'.
Here are the links to find the podcast on various players – today's episode is number 222…
Or you can just stream the audio here:
P.S. Click here to see pictures from the 1000 mile solo trip and read about what happened!
Comments ( )