Vanessa Wexler is a BJJ black belt and a multiple no-gi world champion, PanAm champion, and Masters champion.
She's also a mother, a school owner, and a model.
I caught up with her shortly after she won Gold in the Pan Ams competing with a completely destroyed ankle.  We talked dealing with injuries, pre-competition visualisation, how running a school does NOT give you unlimited training time, and how she balances all that with her modelling career!
Listen to My Conversation with Vanessa Wexler Here…
If you want to listen to it then grab episode 209 with Vanessa Wexler on the podcast player that you already have on your phone!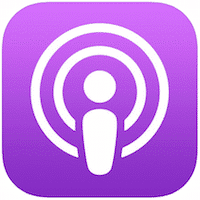 For example, if you have an iPhone then it's the purple app with the antenna-like thing in it; just click the Apple Podcasts link below to go to the right place and hit 'subscribe'.
Here are the links to find the podcast on various players – today's episode is number 209…
Or you can just stream the audio here:  
P.S. Follow Vanessa on Instagram @vanessawexler
P.P.S. If you like it please leave a rating or a review for The Strenuous Life Podcast on iTunes or wherever you get your podcasts – it takes only a second and believe me, it really helps!
Comments ( )