When I told people I would be going on a canoe expedition in the arctic for 6 to 7 weeks alone (The 1000 Mile Solo), most thought it was a strange thing to be traveling in complete solitude for so long.
Here's the thing… as a species we are mostly pack animals, but I also think it's an important part of the human experience to be able to do things on your own once in a while.
If you are planning a trip by yourself, this episode will outline a few tips to help!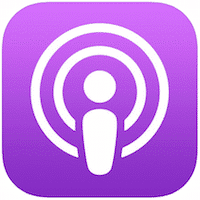 For example, if you have an iPhone then it's the purple app with the antenna-like thing in it; just click the Apple Podcasts link below to go to the right place and hit 'subscribe'.
Here are the links to find the podcast on various players – today's episode is number 223…
Or you can just stream the audio here:
P.S. Click here to see pictures from the 1000 mile solo trip and read about what happened!
Comments ( )