Liz Beaver is a fitness writer who really keeps it real, a BJJ practitioner, adventurer, mental health advocate and self-described 'cantankerous bitch'.
Today we had a wide-ranging  yet deeply personal conversation in which we go right for the jugular in many important topics including
Optimal workout design
Balancing work and workouts using time management
Are there people who shouldn't train in martial arts
Mental health, depression, anxiety and fitness
Suggestions to help overcome mental health issues
The critical role that getting outside plays
Dealing with injuries
And much more
Follow Liz on Instagram at @ironbeaverfitness
Listen to the Conversation with Liz Beaver Here…
If you want to listen to it then grab episode 196 with Liz Beaver on the podcast player that you already have on your phone!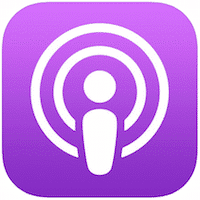 For example, if you have an iPhone then it's the purple app with the antenna-like thing in it; just click the Apple Podcasts link below to go to the right place and hit 'subscribe'.
Here are the links to find the podcast on various players – today's episode is number 196…
Or you can just stream the audio here:
P.S.  If you get the chance, a rating or a review of The Strenuous Life Podcast on whichever platform you use to listen to your podcasts would be 1000 x appreciated by me.  Those ratings and reviews really help grow the show!!
You can read the transcript of our podcast below:
STEPHAN: Hey guys, today I'm talking with Liz Beaver. Liz, there's a ton of writing in the fitness space, the Jiu-Jitsu space and also the mental health advocacy space which is really interesting so, Liz, what's the goal of writing in these diverse areas that are somehow connected in your brain?
LIZ: Well my goal is to take fitness and maybe adventurous sports and things people maybe think they can't try or don't have the balls to try, and make it accessible to those people. Um, make it accessible to people who aren't perfectly able and have everything at their disposal. Income, you know, stuff like that. I want to make sure that people who don't have a lot of money, or people who are suffering from mental illness that sometimes holds them back, or you know, have any kind of physical disability. I want to bring health and fitness to them too because I think it's for everybody, not just the people who can spend 3 hours in the gym curling in the squat rack and berating everybody for their lack of drive, you know?
STEPHAN: Well it's funny that you say that, you're trying to bring this to people who don't have access and maybe aren't starting in the best place, but your fitness connections are mostly in the Jim Jones space which kind of has a reputation for being, I don't know, cross fit crossed with more suffering?
LIZ: Yeah, hard core. Well I am a little bit of a masochist I guess, so. Yeah, I am so lucky actually because I belong to, so I belong to kind of this Jiu-Jitsu community of women and within that women there is just a lot of connections and I was introduced, well actually Lisa Bechard who owns Jim Jones. She reached out to me once because she saw my articles and thought I'd be somebody that she'd like to have in the gym. And she thought because of my mental illness and stuff like that, working through exercise would help me. And I'm just, I'm really lucky that I took that chance and I went there all last summer. The thing that people don't get about Jim Jones and what, to be honest I didn't get either, I thought I was going to walk in there and it's like "Put the damn bar down, f*** your feelings" that kind of thing. But there's really a method to it.
STEPHAN: Is that what you were looking for?
LIZ: No.
STEPHAN: No, ok.
LIZ: I was looking to break through some fears I had because I have a lot of anxiety and panic so what happens is when I can't breathe, I can easily be whirled into a complete panic attack, you know, where I'm like gasping for air and can't breathe. So I actually did it in the beginning to try to break through that fear and that kind of mental block that I had for myself. Because that was keeping me back from all kinds of cardiovascular pursuits, you know?
STEPHAN: So you were doing this because going into the gym was scary, or the idea of –
LIZ: No the idea of
STEPHAN: Being so out of breath that you can't breathe was scary?
LIZ: Yes. I don't like the loss of control. You know, as somebody with a lot of anxiety, you don't like the feelings if you can't control them they become, they can become a monster. You know. So, but going there, their whole philosophy is the mind is primary. And your mind will tell you all kinds of things before you're even truly physical in trouble. And I thought you know what, f*** it, let's go. This might be what I need. And it turned out it was really really helpful. It was really really hard, but it was helpful. And it's not like crossfit because there is a method to their madness. They're not like hey let's just work out and here's a puke bucket and if you can't hack it there's the door. That might have been a thing 10 years ago but that's not the way they do things now. They definitely want people in there pushing their limits and pushing past their own expectations but it's not just, you know, like an exercise in suffering. For suffering sick.
STEPHAN: So how was it the actual workout, how are they structured differently from something just designed to make you suffer as much as possible?
LIZ: So, you get in there and they're very concerned with your warming up, and you have 10 minutes of just a general warmup and then you have a specific warmup for whatever you're going to do that day. And now the workout itself, I mean it depends on your coach and what they think, so that's kind of for them to decide. If you're in a program where you're trying to get better for a sport, they're going to specifically program you to get better at that sport. It's not like crossfit where it's like well what's on the board today, we don't know. Will it help me get better at this? Who knows but it's going to make you sweat, you know. It's not like that – they deliberately try to take you through a progression and get you better at a specific goal or sport. And their general classes are a little bit more "what's on the board today, oh sh*t", you know, that kind of thing.
STEPHAN:  Well what would be on the board, let's give an example. Because we're talking real theoretical here. But what was the last Jim Jones workout that you did?
LIZ: Oh geez. Well, it was a barbell complex because I blew out my shoulder. I shouldn't have done that. But it will be, yeah, so it depends on what day it is. There's days for strength, which you would work up to heavy max and take a percentage of that. And then do either the 5×5 or 5 sets of 3, or 6 sets of 1, depending on, you know, what you were going for. Or there are cardio, they really work in the cardiovascular power kind of zone. So sometimes it would be like, you know, goblet squats, and then you gotta rip out 250 metres on the rower, and then you're doing more goblet squats, and then you're ripping out 500 metres on the rower, and then you go up and pyramid down…and that's workout one.
STEPHAN: So there's no shortage of short of breath there for ya.
LIZ: No, exactly. Every day I walked in there nervous, to some extent.
STEPHAN: Um hmm
LIZ: Like, ooh god, what are we doing today, that kind of thing. And in a way it kind of started making me a little bit less nervous. So…
STEPHAN: Really? So how did you make that transition. What kind of happened, to allow you to deal with the anxiety and deal with the being anxious about being out of breath and not being able to breathe. How did you break that pattern or start to chip away at that pattern?
LIZ: You know what's funny, is you never realize the chipping away part. I did their seminars, now their seminars are really amazing, trainers from all over the world come to get certified, you're talking you're in a room with just some of the best trainers, some of the best physical specimens, you know, special ops people, kids training for their BUDS test. Top tier physical people. And then here's me, you know, 40-year old mom of three. But I'm there because I'm crazy. But I didn't realize that over that summer I had been chipping away. And there was one day, it was Wednesday in particular, and it's the advanced seminar so it was literally a week of not only instruction and lectures by some just amazing people in the field but there was also like, three to five hard workouts every day. Like scary hard workouts every day. And you know when people that are at the top of their game are nervous about what's coming up in the afternoon, like I felt better about myself, I'm like ok. Then I know, it's not too bad to be nervous about this stuff. But it was a Wednesday, it was right in the middle, and that Wednesday morning I woke up and I'm like I can't do this. I've got to quit. I can't, I can't do this. But I ate my breakfast and I'm like I can't do this, I'm not going to do this. And I drove to the gym telling myself just thinking of bullsh** and lies, like my mind was going crazy and I was thinking ok you can fake an asthma attack, and all this crazy sh** goes through your head and how am I going to get out of this, I can't do this.
STEPHAN: If I hit this curb hard enough, it should blow a tire out
LIZ: Sorry guys, I would if I could but I can't. You know, but I didn't. I'm like no, I have to see this through. And I walked in there on Wednesday morning and they had the worst Jim Jones workout, the one that most people are terrified of, was on deck that morning and it's called The Triathlon. And that is a 500 metre ski, 350 calorie assault bike, 500 metre row for time. As fast as you f***ing can. And I was like oh my god, I was already shaking, and I just couldn't pull myself together. So I actually ended up going last, almost everybody else was done. I went last and this amazing thing happened. They told me to go and I just went. And the entire gym was all around me just screaming, not screaming at me but screaming for me. And all those voices in my head like, you're going to puke, you're going to die, stop, your heart's going to explode, stop stop. Like it's just screaming but like nope. And I just kept going and going and I ended up killing it. I killed it! And in that moment, and I got up obviously and the lights were going dim on me and stuff like that, but I'm like holy sh** I just did that, and it was at that point that was the glass ceiling that I just shattered. You know there were a lot of little steps over the summer that I was getting a little bit more comfortable but that was like no I just totally defied myself. And I walked out of there. Not walked out of the gym but I walked away from that going I just totally faced one of my worst fears and I killed it.
STEPHAN: Well it's really interesting, the social component of you punching through that barrier. The social reinforcement, the social encouragement. For doing, do you think you could have done that on your own?
LIZ: No, absolutely not. And it's not because I physically couldn't have, but when you have, when there's something on the line, when there's people that are counting on you, there's that pressure and you push yourself through it. If you're alone, you're going to find an excuse. Even athletes, even top tier athletes, a lot of times they'll be like, ehhh. Because your body doesn't want to, you know, your mind doesn't want to. It wants to conserve as much energy as possible. It doesn't want you getting out of your comfort zone and I think –
STEPHAN: So what about people like, you know, triathletes or cyclists or runners who most of the time are training by themselves, right. They go out for those super long runs, they go out for that insane 6 hour bike ride, which they climb up and down 3 mountains or whatever their crazy workout is. So there are people out there who are pushing themselves alone without that social encouragement. Is it just a different way of being wired, do you think, between some kinds of athletes, or maybe they're not…I guess what I said isn't exactly true, because a lot of them, they do go out for a group bike ride. There is a social component of staying in the pack and not falling behind.
LIZ:  I think it's not so much whether they're pushing themselves or not, it's a different kind of workout. So I can go to the gym, I mean I used to like, power lifting is what I love to do. And I can push myself and I can lift that weight and I can, you know I don't need anybody's help to do that and usually I like to be alone. I don't like a crowd around me at all. But there's something about cardiovascular power that your brain is like, nope, I'm done. I feel like on your own you can push yourself through endurance and it's a different, I don't know if you're pulling from a different area of your brain, you know, or what. To get you through that. But I can do things for a very long time even when I don't want to. You know. Without anybody's encouragement. I could use a little music probably but other than that it's ok. But there's something about when you get up to your VO2 Max, your body is just like "STOP", it's a panic. It's not like, oh this sucks, oh it hurts, oh it hurts. It's your brain is screaming stop and if you don't have that person yelling go, over that, more times you'll quit than not. You know, if you're by yourself. That's just my personal experience.
STEPHAN: Yeah, maybe you're right. Maybe in terms of power lifting or in terms of long term cardio, that's different than sort of the galactic passage building, lungs exploding, kind of thing. I wonder if there'd be anybody out there who pushes themselves in that way on their own.
LIZ: Oh I'm sure
STEPHAN: I mean I'm sure there must be. To jump sort of topics, I remember reading an article I think it was on Scientific American and it was called something like The Evolutionary Roots of Depression, and it talks about how depression was a state, was an adaptive thing right in the same way that being able to run for a long distance is adaptive in the sense it allows you to survive. And it allows you to produce more offspring. There was an evolutionary route to depression and it was a state of mind that you entered into to solve complex social problems.
LIZ: Hmmm
STEPHAN: I mean, the argument, and when you think about it most people that I've run into that are depressed, there's an underlying social problem there. It's not something intrinsic to them, it's usually how they fit into society and that depression is a state of mind that you enter in order to figure that out.
LIZ: That's interesting.
STEPHAN: Of course like all adaptive things that can sometimes backfire and sometimes make things worse, but that's sort of ruminates and mulling on something and going round and round in circles.
LIZ: That's interesting….
STEPHAN: Yeah, so I'm wondering if maybe the social environment of, now you said you suffer from anxiety and panic attacks not so much depression?
LIZ: Well, um, I was diagnosed with anxiety and depression but that was 25 years ago and I think it is a very rudimentary diagnosis, I think there's a little more stuff going on than that. To be honest I don't know what it is. I know what it does but I don't know exactly what I have. But anxiety is my main….
STEPHAN:  How many trillions are going to be wired a little bit differently than everybody else's diagnosis.
LIZ: Exactly, exactly. All I know is my mother's side of the family, my mother's mother's side of the family, you could see it snaking completely through the family line. And you know, and whatever it is, it's hit a lot of us. So we all deal with it in different ways. But yeah anxiety is my main problem but depression, I go through periods of depression when I'm exhausted. And I actually just at the end of last year September, after I blew out my shoulder in that barbell complex, um, and I couldn't go to the gym. I lost my sh**. I crashed into one of the worst clinical depressions I have had since, gosh, maybe very early 20's or maybe even teens. I mean that's a long time. And it lasted until the beginning of December. And I just couldn't, I couldn't function, I couldn't pull it together. But for the first time in my life, I was like you know what. I'm not going to beat myself up, I'm not going to hate myself, I'm going to accept this, and I'm just going to ride it out for as long as it goes and once it releases its grip I'm going to get up. And that's what it is. And I did that and it's funny you mention that it's a way to ruminate or something because when I got out of that, I am like so many things in my head were solved. So many things in my head I was done with, I was over old cycles, I was over old patterns, I was over old anxieties. It did, it almost in a crazy way, reset me. So I, you'll have to give me a link to that article because I would like to…
STEPHAN: I just found it as we were talking, it was published in January 2010, Scientific American, Depression's Evolutionary Routes. I don't know, it might be behind a pay wall, which would make sense because it was a really good article. And basically arguing how can 30-50% of people who go through a major depressive episode sometime in their life, if that was only a bad thing, then it would have been selected against by natural selection and gotten rid of the, you know it would no longer be in human species. Because if you take a look at the mathematics behind natural selection, something gives you like a 1% survival advantage, that's a huge delta. If having eyebrows my size, giant eyebrows gives you a 1% advantage in the sense it keeps the raindrops out of your eyes (I'm making that up), then within a few generations you're going to have an entire tribe of people looking like Gandolf.
LIZ: Yeah. In the rainy time it's good.
STEPHAN: yeah, exactly. I am a Gandolf.
LIZ: Just need to work on your…
STEPHAN: Yeah, that's next. Well, I'll work on that this summer when I'm going off.
LIZ: Canoeing, or kayaking?
STEPHAN: Yeah, exactly. I've always found, I have not suffered from depression, but I've always found being in the outdoors very very uplifting and very very beautiful and meaningful.
LIZ: Yes.
STEPHAN: And you spend a fair bit of time out there as well and in fact you take people on what you call excursions.
LIZ: Yes, it's one of the things that I'm starting to do now that I love. I either want to take people to a gym, you know gym hop around town, or out on a hike, and then just talk to them about life, about reality. And that's the thing about depression, you know. People think like, "Oh you're so sad, you're so sensitive and sad." Depression isn't sensitive and sad, depression is a void. Depression is a void of nothing. It's not "Oh I'm so sad, I'm going to cry". It's feeling nothing, like no feeling, you're numb. I mean except for your own self shame and self loathing for being depressed. But it's not sad like that, so I don't know. Going out in the fresh air there is something about it that just snaps you out of that. It makes you feel something, I think. Absolutely on a primal level.
STEPHAN: Well I have one other explanation of that 30-50% of people who have gone through a period of depression in their lives, and this is me being Joe Psychiatrist, and I have absolutely no background here in this. Is it the environment in which we grew up as a species, 200,000 or 100,000 years ago, 50,000 years ago, 2,000 years ago. We were outside almost ALL the time. You know, we'd spend the nights in our little caves or our little mud huts or whatever –
LIZ: That was 10,000 years ago, haha, that was a long time ago.
STEPHAN:  I guess so. With the cultural revolution, so we're growing grains in ancient Macedonia, we're still outside picking those grains.
LIZ: Yes.
STEPHAN: And so maybe this is just a disease of modernism, a disease of sitting in front of your computer, talking to some dude on a podcast.
LIZ: You know it's interesting, I think there's definitely a physical component because something I like, not prescribe because I'm not Joe Doctor either, but is exercise for people with mental illness. You know, combined with proper treatment.
STEPHAN: I think the data is there, there's no shortage of studies saying it's as powerful as, it's basically an antidepressant.
LIZ: Yes.
STEPHAN: You can take a Xanax or you can work out, they're going to give you the same effect.
LIZ: Exactly. There are some people like you know, sometimes you do need that Xanax if you have severe anxiety and can't go through your life, like you can't tell a schizophrenic you know just take a hike. You're healed, you won't hear the voices. You know, that's not how it works. But it keeps yourself as regular as you can possibly be. And it's interesting you say get outside more because I think that's a part of it and I think another part of it with modern life is we're always just sort of, like you said it's a way to solve complex social problems. Well right now all we're doing is smashing into eachother on the internet like a bunch of savages, all day long. You know, people are blasting their fake lives which is very prevalent in the fitness community, which I'm against that sh**.
STEPHAN: Oh good lord, yeah.
LIZ: Um, and I think that's depressing people.
STEPHAN: The way I got this awesome body was just eating my greens and thinking positive thoughts, and –
LIZ: Yeah positive vibes only.
STEPHAN: Well hang on seriously what about the f***ing $50,000 you spent on surgery, and the $1,000 a month you spend on GH you know.
LIZ: And the fact that a lot those pictures were all taken at the same photo shoot 4 years ago, and you sure as sh** don't look like that now, you know. And if you have a six pack does that make you worthy, if you don't have a six pack does that mean nobody's going to love you, you know. I get laid, I don't have a six pack, my life is okay. Everybody needs to understand that just because they don't look a certain way or because they can't spend 3 hours in the gym doesn't make them a valueless person. And I think yeah just taking people outside and getting them out for walks, that puts so much in motion just towards that positivity, towards that self love and contemplation and ability to solve problems without having to go through a major depressive episode or something like that.
STEPHAN: Um hmm. What about the Jiu-jitsu end of things because that's again a very very social environment.
LIZ: Yes.
STEPHAN: There's a ton of comraderie, competition, trust, fear, concern…it's basically a microcosm for, a little tribe, right, and every possible social interaction is there.
LIZ: Yeah.
STEPHAN: Except more intense.
LIZ: Almost cult-like perhaps? Haha. But, yeah, so if you have, with mental illness I think Jiu-Jitsu helps a lot. For me it does. I really, I'm a physical person, to be honest I just love smashing into people and I like it. You know. I like solving the puzzle, I like feeling people's movements, seeing how am I going to counteract this, how am I going to capitalize on this, and it's just really interesting to me. But the thing is because I have my issues I can't be there all the time. And Jiu-jitsu culture is very much like "why are you not at class" and like everyone gets upset if you're not there every day and every school is structured to where you have to kind of maximize. You do have to join the cult. You have to be like, Jiu-jitsu is life, like everybody says after 3 months doing it. You kind of have to live that lifestyle or you're just ignored or you're not in the club.
STEPHAN: You're a poser, or you're a tourist.
LIZ: And I'm finally admitting to myself like look, I can't, I'm not a competitor. I kind of tried to be early on because it's how they, a lot of places kind of push you in that direction. But it's just, it's not me. And sometimes I need some time off because I have heavy duty – I mean not only do I have three kids and a life, and work to do, but I do I sometimes just gotta take a month off. I gotta take it at my own pace. I have to take it at more of a hobbyist pace and enthusiast pace than a competitor pace. And I think it's great when schools have a really strong competition team, but I think it's even more awesome when they have a place for people like me. That can come in…
STEPHAN: I really don't like it when schools automatically try to push everyone into the competition program. I think, I agree with you. If there are say, say the school has 100 people and say 20 of them compete semi-regularly and 5 are hard-core competitors, that's great because it trickles down and they bring back techniques, they bring back strategies, they just the added level of intensity that's there. And those guys and girls are going to be super sharp and so if you want to feel what it gets like to have somebody demolish you, you can always go hang with them, and go "I do have some more stuff left to learn". But there are sort of psychological and financial quite frankly, incentives for instructors to push everyone to compete. Because the more people who compete, they're either signing up for more classes, they're going to do more privates, they're going to be more hard-core and stay for longer, and the instructor gets more money. There's also a form of advertising there, those people are going forth and hopefully winning and representing the school and bringing in more students. And then the psychological boost there like oh I, not I've won but my team has won three tournaments in the local area in the last year therefore I am a good instructor.
LIZ: Yes.
STEPHAN: You really have to look at the incentive structure, what's incentivizing people to force their students or to really push their students to go compete at all –
LIZ: Yeah, my husband and I were just talking about this last night. We had a long conversation about that and just how it is. I think he said "Everybody wants to go Cobra Kai out there" and you know collect all the medals and be the lion's den of the local scene. Because it does, it brings in –
STEPHAN: Definitely the toughest school in the mini mall, definitely.
LIZ: Yeah, it brings in you know, more people who want to win every street fight. You know those street fights that are cropping up everywhere. And bring the kids in, like oh this is the place to, you know…so yeah. The cool thing is though, I do have a school. I have a place by me and it's called Unified Brazilian Jiu-jitsu in Utah, and I love this place because not only do they have just a stable of super competitive amazing women that have always welcomed me and I've always been a part of even though I don't compete, they still let me in the club. But they're amazing, they're always competing, they're always at Worlds and Pans, doing this and that and the other thing. But they have a place for me too. I get a punch pass and I can come in when I want to come in for a No Gi afternoon and they're not, they treat me with respect and like a person who loves Jiu-Jitsu. And you know I talked to the owner once and he was literally, he's like "I think Jiu-Jitsu is for everyone". And that's the kind of place that I think people with mental illness, or just people with jobs and lives want to be part of.
STEPHAN: Yeah.
LIZ: A place where hey, you can practice and I'll do my best, I'm not lazy, but I can't you know, live the life as much as everybody else. So they just let you come and go, and they don't question you, they don't…You know, I hadn't been there in 6 months and I just went, they were hosting a seminar and you know he's like "Hey Liz you've already signed the waiver" You know. Knew me by name, said hi.
STEPHAN: Don't you love how  your body feels the day AFTER you haven't been doing it for 6 months and you go back and do some rolling. "Oh I forgot that muscle existed".
LIZ: Yeah, the cool thing, the last one I went was the John Danaher seminar and it was amazing. But the cool thing is he goes through these little bits and there's no, there was no open rolling or sparring or anything like that so it was basically drill drill drill  so I wasn't even sore. I mean, it was actually a really great experience that really psyched me up to get back into it.
STEPHAN: So you mention you blew your shoulder out weightlifting, have you hurt yourself doing Jiu-Jitsu?
LIZ: So, well it was actually an injury I got in, um, MMA.
STEPHAN: Oh, you do MMA too?
LIZ: Yeah, so my history is basically a few years of Jiu-Jitsu, then I stopped going to that particular academy, I decided I was going to try MMA so I went to MMA school, recently that MMA school closed because it changed hands and then it closed down, so now I'm going to get back into Jiu-Jitsu. And actually maybe a little bit into MMA. One of my coaches started an MMA school that's got a lot of great people in it so I might do that too.
STEPHAN: Oh, cool.
LIZ: So that's kind of my martial arts experience unless you want to go way back when I did Taekwondo but I don't think that's very relevant.
STEPHAN: So in terms of mental health, which seems to be the underlying foundation of this conversation, is there anybody you would steer away from the martial arts? I have certainly run into people who probably were schizophrenic, and man training with those, just a couple of examples – I don't want to pass universal judgment on all schizophrenics, but honestly I don't think Jiu-Jitsu was the perfect martial art for those guys.
LIZ: Probably not.
STEPHAN: Because it was difficult to predict how hard, you know you thought you were having a friendly roll and then all of a sudden it goes from zero to 500 percent. So like I said based on very limited data points. I don't think you're going to run into that problem from people who are suffering from anxiety and depression, but are there any people you would steer away from a martial arts practice?
LIZ: So, yeah I mean, I think anybody who is a sociopath or a psychopath or something like that, just terrible people, I would steer away because it's just, you're too close to people in that environment. As far as schizophrenia, I'm not sure, I think exercise in general would probably be better for somebody like that because again it's so close and so physical and people are smashing on you. And if you have –
STEPHAN: It's hard not to take it personally.
LIZ:  Yeah, and if you don't have all your kind of, even for somebody who is, I've got to be careful when I say this. But even if your grip on reality is solid, you know, but I think with schizophrenics sometimes depending on whether they're having an episode or not, they're grip on reality is a little tenuous. So yeah. I don't think that might be best for anybody with any severe psychological issues. Um, I do think it's good for people with mild issues. But I think it's a personality thing, rather than which mental illness do you have. Because my personality is you know, I'm very open I'm psychical, I enjoy it. But there are some people you need to be maybe cautioned a little bit. There are some women who think that well I was attacked, I was raped, maybe I should do Jiu-Jitsu, and it's not like I'm saying you shouldn't, but maybe you should start with kickboxing, or maybe you should start with something that doesn't slam a guy right on top of you, you know, right away.
STEPHAN: Well I was so wrong, about Jiu-jitsu, a couple of times. The first way in which I was wrong was this sport, or this art, is never going to take off because it's far too much of a reality check for people.
LIZ: Oh, yeah.
STEPHAN: I can be standing there working my upward block reverse punch combination, all day, thinking of how deadly I am. But if I never spar it or if I never try it, I never find out how wrong I am. I thought Jiu-Jitsu was way too hard on the ego, and then it took off. Then I thought ok this is going to be a sport that's popular for guys, but it's just going to be too much physical contact for women.
LIZ: And for some it is. For some it is.
STEPHAN: It probably is but it's the same truth for guys. "I'm not gay, I'm not sitting on the ground, I'm not laying with some guy on my face, I'm not gay, I'm so not gay".
LIZ: Putting my shorts over my spats.
STEPHAN: Exactly, and then women's Jiu-Jitsu took off. And I was like ok I get it, I get it, women's Jiu-Jitsu with a Gi might take off because there's more fabric there, and more separation between the bodies. But women's No Gi is never going to take off. And then guess what, women discovered they can get all these super fancy rash guards and, a friend of mine owns a rash guard company and he says more than half of his sales go to women. I don't think…
LIZ: It's hard to find a rash guard if you're a woman, especially if you're tiny like me. It's either you get a kid's cut, or –
STEPHAN: Yeah, well these are problems I don't have because there has been no shortage of rash guards, Gi's and tshirts catered to roughly the 6 foot something guys.
LIZ: Yes.
STEPHAN: So, you mentioned difficulty breathing. One thing I have run into a fair bit with other people and helped people with is the issue of claustrophobia. You're tired, you've been sparring for 20 minutes, you're out of breath, you're on the bottom. Some bigger buy or bigger girl gets on top and just smothers you. Do you deal with claustrophobia?
LIZ: Um, sometimes. It depends on my mood. Not so much claustrophobia so much as like, ah just f**k it, tap tap. I don't want to go there, it's not terrorizing to me, it's just it's crushing. It's like uhhhhh. But sometimes I fight out of it, I think it depends how feisty you're feeling. Claustrophobia isn't something, it's more about crowds. If I'm in a very crowded venue or something like that, I tend to, it's an agitated feeling. I don't get freaked out, I get agitated. I actually get a little bit more violent feeling. Like boxed in. So it's a different reaction for me. If somebody's like smashing me, I try to remember the last time I was smashed. I'm pretty good at not being smashed, so.
STEPHAN: All your power lifting comes into play and you're just like "Bench press!"
LIZ: Well, seriously, the, everyone's like your bench press doesn't mean sh*t. I'm like if I didn't have a bench press, I couldn't get you a**holes off me. Are you kidding? You know, like I am, the first school I went to was very smash and pass, which maybe isn't condusive for a 5 foot 3 inches, 120 pound girl, but I was pretty good at it and that was because I lifted. I was crazy strong at the time, like surprisingly strong.
STEPHAN: How strong were you Liz?
LIZ: Pretty strong!
STEPHAN: What were your power lifting numbers? Just to give some context here. And you can do the standard power lifter trick here and take the best ever number you ever did, even if they're five years apart.
LIZ: Well I would say I did…I benched my max was 145, for 120 pound girl. They weren't power lifting meat numbers, it's not like –
STEPHAN: Sure, you weren't in a bench shirt that had an extra 50 pounds.
LIZ: Yeah I was working out next door at the box gym, my squat was 185. My deadlift was 245. So you know, for a tiny little thing.
STEPHAN: So you were not an elite power lifter but you were a fricking strong woman. A fricking strong small woman.
LIZ: Yes, that's it exactly.
STEPHAN: OK.
LIZ: So I was kind of like, so they weren't expecting me to be like a little, a small guy. You know. And I think that's just, I have a very strong pull and grip and stuff like that and it was surprising. And I handled myself quite well. But the thing is I couldn't do that, there were girls who would walk in sometimes that just were like, it was like wet toilet paper. You know. They were just so soft and you know, it's like…
STEPHAN: It's amazing how quickly people get exposed on the ground. And I don't mean exposed in terms of having martial arts skill, I mean exposed in a sense of having ever done anything athletic. If you coach up with someone or grip up with someone you can immediately feel so much about their personality. Right, are they easygoing, are they balls to the wall, have they ever done anything physical before. Because you can have somebody who's really easy going and laid back, hello my friend, let's make some roll. But they're not putting themselves intentionally in bad positions, they're not just toppling over. Whereas you could have some really strong guy who's got no sense of balance and no sense of athleticism, you can tell in the first ten seconds. It's a really funny aspect of the sport.
LIZ: Yeah exactly. It's funny because like, I am kind of, I don't know. Maybe I'm lazy sometimes. But I kind of prefer sometimes to grapple with men because they're slower and stronger and I can handle slow and strong. But like, man these girls. Like, they are tough as nails and they're attack attack attack attack and you're like oh my god. And you think oh this sweet girl. One of my friends in the community, she's an MMA Jiu-Jitsu fighter and she competes all the time, smile on her face the entire time. She loves Hello Kitty, she's like super adorable, she's this Mormon housewife, and she just like murders you and she's just gossips and talking while she's strangling you.  And I love that, I love when you –
STEPHAN: I think it's a form of s**t talk, actually, it's telling the other person look, you matter so little that I can gossip about the half time show at the Superbowl while throttling you. I think it's a developed skill, because I've known other people who could do that and just maintain the steady stream of banter even when they were losing which is quite impressive.
LIZ: I love when people surprise you, that's something…because I'm always fascinated, I'm always curious, I'm like an explorer. I love to just see what's going to happen next, where are you going to take me, what are you going to do with my neck. That's kind of how I roll because I like to see, you know, what people do and when they surprise me I just, I love that.
STEPHAN: So to jump way back, when did you first figure out that physicality in terms of lifting, in terms of endurance training, in terms of Jiu-Jitsu was a pretty good solution, or partial solution, or coping mechanism for dealing with the panic and anxiety.
LIZ: OK so, I was pretty lucky in my life. My mom, growing up she was a health nut. Like, we were drinking wheater shakes back in the '80's, we had tables full of muscle and fitness magazines.
STEPHAN: Did you have the old concrete weights?
LIZ: No we did have more like iron dumbells, or the plastic plates that you know attach to the bars and stuff like that.
STEPHAN: Yeah yeah yeah, the smaller bars a red thing that screwed on either end, that show up at every garage sale, ever.
LIZ: Yes! Exactly. All that kind of stuff. And we always had that s**t in the basement so I would always just kind of go down there and screw around and I kind of liked it. So by the time I started showing my symptoms of the family blessing I, it was sort of set up for me to be honest. To use that as a tool because when I was diagnosed it was over 25 years ago, so a very rudimentary diagnosis and it was still, at the time I think Prozac was just coming on the market. So nobody really knew what to do, they were like yeah you're depressed and anxious, good luck with that. That's kind of what I got. So I'd go downstairs and I'd just start working out. I put my headphones on and start working out and that's how I realized I like moving weight. Moving weight is one my favourite things to do. And maybe that's why I like Jiu-Jitsu so much because it's moving weight.
STEPHAN: It's moving a barbell that's fighting back and wriggling like crazy.
LIZ: It's just taking it up a level. And a barbell that likes to sweat in your eyeball.
STEPHAN: So did you feel better after doing that, was there like a concrete correlation where you're like oh I kind of feel sh**y today?
LIZ: Yes, right away, as soon as you're done working out, your body floods with endorphins, you feel positive, you feel like oh I can handle things. And working out too does improve your, it grows your brain growth hormones. So theoretically creating new neuropathways is possible and that's really one of the most important things with people with mental illness. Because you have a legitimate mental illness, there is a malfunction there. There is a problem with your neuropathways. So to be able to able to possibly regenerate and regrow and create new neuropathways, I think it's, it's my theory again. Not Joe Doctor just like you. But I think that's kind of what happened to me.
STEPHAN: Um hmm. Now I said I've never suffered from depression which is true, I've never suffered from extended depression or repeat depression but certainly, people, anybody can suffer from shorter periods of being really really down and being depressed. And certainly going through my divorce which was what, like 8 years ago now, that was really tough. Looking at, am I ruining my kids lives, am I going to be financially destitute for the whole rest of my life, because those numbers weren't looking good. And the shattering of something you had invested heavily in. I went to pretty dark places, for about a month. The last month that I was still in my marriage before I left, and as soon as I left I felt way way WAY better, you know. In the case of "Doctor, it hurts when I hit myself in the head with a hammer." "Well, don't hit yourself in the head with a hammer." But all that being said, I remember the only thing that lifted me out and made me recognize the sun was shining was heavy squats to failure. Nothing else did it. Sprints, running, Jiu-Jitsu, hiking, none of that worked but heavy squats to failure – and I went pretty heavy.
LIZ: That was your prescription?
STEPHAN: Yeah and I think it was, it must have been a beautiful batch of endorphins and hormones released during those squats, especially if you're there just killing yourself with that, straining to your maximum. It seemed like that gave me 3 or 4 hours of feeling pretty good. And it was so clear, it was like oh that was interesting, let's try that with circuit training. Nope, oh that's interesting let's try that with dips and pull-ups to failure, nope. Smaller muscle group is not as full body…I wonder if some kind of barbell complex to failure. I think I tried that and I don't think it worked but maybe I just didn't go hard enough. Or maybe you just need to activate the big giant muscles of the quads, the glutes and the posterior.
LIZ: Maybe that's true, that could be it. I mean everything that helped me was definitely more lifting weights. I don't know if it was squats in particular because I usually, you know –
STEPHAN: You sound like you were a better dead lifter than a squatter.
LIZ: Well, squatting, I have right now my issues I've had 3 kids and I'm really tiny so I actually have diastasis recti, like the tearing in the middle of your abdomen, so –
STEPHAN: Oh, right.
LIZ: So I'm hesitant and nervous. Because a dead lift bar you can just drop, you know, but I think when I squat I know I can squat more, like I know I have it in me and actually this year it's one of my goals to have a good squat. But I know it's there. But I'm always nervous, like it's going to just tear.
STEPHAN: Well I would argue in your case, I don't know if it would help but I would argue in your case you'd be able to use a weightlifting belt.
LIZ: Oh definitely, yeah, definitely. As soon as I feel it –
STEPHAN: Do you think it would rip through that?
LIZ: I listen to my body so what happens, sometimes it's not aggravated, like this summer I was actually squatting 155 without a belt, and I was like oh wow, you know, usually I belt up at around 155 because I get this sort of stabbing pain and I realize oh, time to put the belt on. You know. That kind of thing.
STEPHAN: So you do wide or narrow stance squats? More power lifting wide or body building narrow?
LIZ: Um, in between like, you know take a s**t in the woods squat position.
STEPHAN: Ok. Take a s**t in the woods squat, perfect.
LIZ: The kind that keeps my body most aligned. And then I think for accessories you can do kind of wide squat, narrow squat and all that kind of stuff. But I think you're going to do your main lift you should do as natural as possible. Like you don't want to reinforce any bad habits that your body does but you want to also do it in the way that your body does it, does that make sense?
STEPHAN: Not really.
LIZ: So, everybody's going to do things a little bit differently, whether it's a squat or a deadlift or a bench, because our bodies are all a little bit of different size, we have a little bit of different capabilities. So some people just have kind of different forms, the way they do it.
STEPHAN: All right, yeah, that makes sense.
LIZ: So barring any like, structural issue that needs fixing I think you should lift in the way that's most natural and immediate to you.  Because that's the way your body is ready to do it.
STEPHAN: Within certain constraints, I mean what might seem natural to somebody to lift a heavy weight off the ground to bend over at the waist with their back all curled and pick it up –
LIZ: Well, yeah
STEPHAN: I mean they need to be educated.
LIZ: Yeah, absolutely. I don't just, yeah, no. Know how to do the lift but then how your body…
STEPHAN: Learn the basic form and then modify it for your body.
LIZ: Exactly. I have to turn my toes out when I squat because one of my hips is screwy so I have kind of a knee cave on one side so I turn out my toes. Some people might be "oh your toes must be straight forward and your back must be like this" and you know, that's not, those kind of cues aren't necessarily for everybody, is kind of what I'm saying.
STEPHAN: Yeah. So you mention 3 kids which leads me to two things. One is time management, how do you squeeze it all in. And secondly, we were talking about mental health and the connection of hormones to that. Having a kid is a giant hormonal dump for a woman and also the kid that she's carrying, right, there's a bathtub's worth of various hormones floating around to make that little ball of goo grow into an 8 pound squalling baby. You think that hormonal bath you took was some sort of reset for your mind or had effects on your mind?
LIZ: So, I think as I'm getting older, actually, turning 40 has been more of a hormonal shift for me than having children was.
STEPHAN: So you think war is the word you try not to mention?
LIZ: Sometimes. I had this, all summer long I was having really bad heart palpitations and stuff like that and I was like oh my god am I already doing this. And part of me is like YES because I don't want to have a period anymore but the other part of me is like I'm only 40, wait a second…I'm still young, right.
STEPHAN: Now I have to think about hormone replacement and all of that. And what's the size of that again. Oh my god. It's good for you it's bad for you.
LIZ: Being pregnant and stuff like that was never a problem. I did have postpartum with two of my three to varying degrees but nothing that I freaked out about, nothing that needed any intervention I just had to be aware when I was a little weird, kind of thing. Um, yeah, so really I think that was, I think I was more susceptible to postpartum, I mean it wasn't so much depression, it was more craziness. Like, you just, you have all these crazy compulsive thoughts that something's wrong with the baby and you kind of freak out.
STEPHAN: I'm sure and then sleep deprivation doesn't help.
LIZ: Yes! Yes. That's part of it too and the stress of running a household. And like you said you look at the financial, you're just like oh s**t. And there's so many things that you're, and you are suddenly shouldered with the responsibility of this human being, like how they turn out is up to you. It's like "No! I can't take it!" And we have such a culture right now where if you're not being this perfect parent at all times you're ruining your kid. But I think that perfect parenting and that business is really damaging to both the parent and the kid. I think it's having an opposite effect.
STEPHAN: Well, I was in raised the day when basically "hey get outside!" Doesn't matter if you're in the city "Get the hell out of the house, go".
LIZ: Me too.
STEPHAN: And I mean, let's say that the rate of children getting abducted or raped or beaten up was 1 in 1000 back then and society is safer now. Let's say 1 in 2000 now. But all the kids were out in the street back then and now there's only one kid in the street. So even though it's less prevalent as a society do you really want to be that one parent that let's their kid out.
LIZ: They're at the park by themselves, yep.
STEPHAN: You know, for that one lonely part of their time. It's a tricky situation. For one, if there were thousands of kids on the street, for one they'd kind of look out for eachother and two there'd be a dilution effect.
LIZ: Well it's funny, I actually when I was younger on two separate occasions I was followed and a guy tried to abduct me. Two different guys. So I, yeah, but I'm actually pretty calm about it. Like with my girls I'm just like ok are you going to go somewhere, just walk with your friend. Like I have them walk to school still but I'm like, you walk together. You don't leave her alone, you know I'm kind of like that, but um, but yeah I was.
STEPHAN: Did your parents give you the talk about abduction or was it something that you had to figure out on the spot?
LIZ: Oh yeah, this is the 80's. I mean this is Adam Walsh, all that kind of stuff, all that kiddy serial killing stuff was kind of en vogue and um, but…
STEPHAN: See I was raised in the 70's, I'm older than you, but there was a big incident in Toronto where a shoe-shine boy was murdered and that was really the beginning of the paranoia about children on the street.
LIZ: Yeah no twice I was, two people attempted to abduct me. And the last one, the guy ended up being on the news because he did get a little girl.
STEPHAN: Ah, s**t.
LIZ: I mean she's alive, but you know. She was assaulted and I was like oh, escaped that, you know. I don't remember if he ever got arrested or not but it was a big deal in the neighbourhood, they were interviewing all the moms on the news. So yeah it is, you think about stuff like that all the time and sometimes when my older daughter, she's 14 and she's going through just all that s**t that you go through at that age and kids are all horrible to eachother and they're just all fighting for a sandwich and trying to create their own identity and they're just nasty. But I always worry now about weird things, like what if she goes to this girl's house and they Slender Man her, right. You know they stab her or something like that. I do, I have to be like all right Liz, calm down. You know.
STEPHAN: Well I am sure there were parents in ancient Babylonia who were taking a break from farming wheat and barley who were worried about what their kids were up to as well. I think it's a real human trait.
LIZ: Yeah I think so.
STEPHAN: So given that you're a writer, given that you're training, given that you're sometimes doing Jiu-Jitsu (why don't you come to class, Liz) and then you've got three kids and a husband, just give us a couple of your best time management tips. How do you squeeze stuff in and what do you throw out to make that time.
LIZ: So I think it's a matter of what you're going to make a priority. When I know that I need to be around for my kids for a specific reason I prioritize quality with my kids now over quantity. So I'm there at specific events or things where they need me and I can put my Jiu-Jitsu down or whatever and be like Ok we're going to go and do high school night, with my teenager and that's where I'm going to be and we're going to have a good night and I'll take her out to eat or whatever, so we'll have that quality time. And I know that it's a good parenting situation, and then I'll put that down. Then the following evening I'm going to class, you guys are on your own for dinner. So it's kind of like scales that go up and down, I don't try to do everything at once anymore. At all. I dropped that because if you try to be this great mom, you're not going to be able to be a great version of yourself. But if you're just so busy trying to be you know your best self, you can't be a great mom. So I try to pick one up, and put the other down. And then pick the other one up, and put the other one down, as best I can. And every week you know with 3 kids and stuff going on, there's, every week is different. You know. So I'm lucky because a lot during the day, I have –
STEPHAN: I love these productivity gurus who are like, wake up at 6:00 in the morning, brush your teeth with neem oil for 20 minutes, jump in an ice bath then go on a vibratronic vibrating platform, then spend 30 minutes of contemplation, then respond to, like f**k off, we have kids.
LIZ: Yeah that's the kind of fitspo  s**t that I hate, that I'm trying to destroy because that is like, it's these people that don't realize that they're privileged and you know if you have a day where you can spend a few hours in the gym and you can go to cryotherapy and you can have a $200 a month supplement habit, you know, whatever it is you do. You have no life. You know, you have no real responsibilities. You know some of these people are like well I have a dog, you know "I'm a dog mom" or dad. Yeah it's like no. No. You're not. So.
STEPHAN: That'll get me going that think having had a dog or a cat is sufficient training to be a parent.
LIZ: Yeah.
STEPHAN: Again, I've got two words for you and they don't rhyme with f**k off, they ARE f**k off.
LIZ: Exactly. And that's why I try to tell people, I'm very open about my struggles. sa parent and having mental illness and doing this and that and I'm open about it because I know there is people out there who are going, well if health and fitness is jumping through all these hoops I can't do it so f**k it. And they're turned away from it and I think they're turned –
STEPHAN:  Yeah. It turns into an all or nothing thinking.
LIZ: Exactly and it's like oh you could really help yourself, you could help your mental health. You could help your physical health, you could just make your life so much better but people are just getting turned off because they feel like they need all this checklist of stuff or else they're not all in it.
STEPHAN: Well I believe in two things that are sort of contradictory. One is you've got to prioritize what you're going to do in a day. Right. I've got lists and lists, and I've got lists of lists.
LIZ: I was going to say, I do lists too! Every time you post about that, I have TONS of notebooks with lists.
STEPHAN:  See for some reason the notebook thing doesn't work for me, I actually like having random bits of paper.
LIZ: Ha ha, I kind of do that too. Yeah.
STEPHAN: Right in a pile. And then because the act of going through, having them all there, then creating a new list and throwing some of the old ones out. I actually really enjoy that process. So people are telling me get a notebook, like no this is my own sick and twisted way of doing this. So prioritizing which, using lists is an incredible way to do, is really important. And at the same time, one of my other credos is having something is better than having nothing. If all you can do in a given day is run downstairs, and I've got a gym at home built for this purpose. If it's a crazy busy day and I'm coming off a night shift and then I'm picking up my kids at 3:00 and all I can do is 3 sets of deadlifts with 2 of them being warm up sets well that's it then. It's better than doing nothing. If getting to the gym and rolling around with somebody for half an hour is all I can do on a given day, that's better than nothing. It's not ideal, ideal would be nice long workout, warming up and then stretching then doing your main exercise and doing your auxiliary exercises, would be going and drilling with somebody for half an hour then trying to dissect a movement then sparring with a wide variety of people. That would be ideal. But don't let the, I think it's an Instagram quote, don't let perfection get in the way of accomplishing something.
LIZ: It's really a great thing and I wish more people would have that mindset.
STEPHAN: Perfectionism is a disease. I see so many people paralyzed because they can't ever write the perfect book that they want to write, or they can't ever do the perfect workout that they want to do. You know, perfectionism is a really double edged sword and most of that edge is the negative downside because it's paralytic, it paralyzes people from doing anything at all.
LIZ: Yep, exactly. Exactly.
STEPHAN: So if people want to see your latest almost nude selfie on Instagram or new heavily photoshopped and was all taken 3 years ago when you cut down for 3 weeks –
LIZ: Hey my nudes are current, okay, haha. I do not filter them.
STEPHAN: So how do they find you online?
LIZ: Online ironbeaverfitness.com is my website but I have an Iron Beaver Facebook but Instagram is my jam. So I'm @ironbeaverfitness on Instagram and yeah, I just kind of talk about health and fitness, you know, from a kind of mental health perspective point of view. So. And I do, I do show the occasional nude but it's not that filtered so, ha ha. I don't have time.
STEPHAN: Tasteful nude, otherwise you'd be long banned.
LIZ: You know it's more an act of defiance for me. It's not a thirst trap.
STEPHAN: What are Instagram's nude policies again, no nipples, no genitals?
LIZ: Yeah I think so, I don't go that, I'll put a sticker.
STEPHAN: All right so for inspirational and useful workout stuff, and 99% of your body but not that remaining 1% of your body, Iron Beaver Fitness everywhere.
LIZ: Yes.
STEPHAN: Thanks so much Liz, good luck with your training, good luck with your parenting, good luck with your upstairs and your downstairs.
LIZ: Thank you so much, I appreciate it.
Comments ( )