Daniel Bohigian is a Guerrilla Jiu-Jitsu Black Belt under Dave Camarillo, competes actively, and also teaches 'Philosophy of Sport' at San Jose State.
Here's a video on passing the half guard that this fighting academic did for my Youtube channel!
Daniel recently appeared on my podcast (The Strenuous Life Podcast).  It was a blast and has already received some really great reviews form listeners.
In this episode some of the things we touched on included
Philosophy vs jiu-jitsu,
Work vs play,
Mind vs body,
Teaching people how to think,
Dealing with injuries,
Why actually 'leaving your ego at the door' is a bad idea
And much more.
I think you'll really like his cerebral approach to sport, life, and achievement!
Listen to My Talk with Daniel 'Philosograppler' Bohigian Here…
If you want to listen to it then grab episode 188 with Daniel Bohigian on the podcast player that you already have on your phone!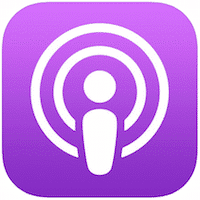 For example, if you have an iPhone then it's the purple app with the antenna-like thing in it; just click the Apple Podcasts link below to go to the right place and hit 'subscribe'.
Here are the links to find the podcast on various players – today's episode is number 188…
Or you can just stream the audio here:
Follow Daniel on Instagram at @philosograppler
---
And download my FREE app for iOS and Android devices with more than 457 minutes of black belt BJJ technique at Grapplearts.com/masterapp
Comments ( )