I believe that every girl should have some basic self defense training.
Yes, defeating a larger, stronger, male aggressor is a high bar to clear for a smaller girl, but it's not impossible – I've seen lots of trained women choke out bigger guys on the mat.
The key word here is 'trained'.  As in having spent many hours on the mat training, drilling and sparring.
Now there are lots of self defense courses that purport to impart skills in 8 easy lessons.
There is some value to these short intro courses, but it's mainly because they increase in self confidence, which then translates into a smaller chance of being attacked in the first place.
But if an attack does take place then the material learned in those 8 lessons usually goes right out the window.
Ultimately you just can't learn skills you can rely on in situations of extreme pressure without having put in the time.  That's why boot camp in the army is at least 10 weeks long and is followed by more training and more training.
But if the girl is willing to put in the time then breaking the arm of a drunken lout, or defending herself from the guard long enough for help is a totally achievable goal.
I was thrilled to recently appear on The Great Flip Podcast where Coach Jody interviewed me about jiu-jitsu and why it's probably the best self defense martial art for women and girls.
And then I also put that same interview on my own podcast.
We covered how I started in BJJ, why BJJ works, the supreme importance of training partners, the potential problems with Krav Maga, overcoming claustrophobia, the single biggest thing to prevent being in a violent situation, the importance of holistic training, how to find a good school and more.
I hope you enjoy it!
And, as always, a rating or a review of this podcast is super-appreciated.  It helps the show grow and acts as an incentive for me to use my very limited time to produce more shows more often!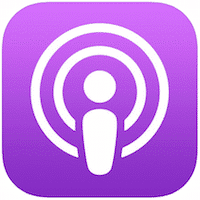 Go grab episode 174 about BJJ for girl's self defense on the podcast player that you already have on your phone!
For example, if you have an iPhone then it's the purple app with the antenna-like thing in it; just click the Apple Podcasts link below to go to the right place and hit 'subscribe'.
Here are the links to find the podcast on various players – today's episode is number 174…
Or you can stream the audio here:
Catch up with the work Coach Jody is doing at TheGreatFlip.com, on Facebook, or on Youtube.
Comments ( )