Proper nutrition is one of the absolute cornerstones of good training. Trying to train if your nutrition sucks is like trying to redline a sports car using cheap Tijuana gas – the entire system is going to fall apart.
The problem is that there is so much bad advice out there about nutrition, ranging from bro science to diets that can have disastrously negative side effects.
I recently had an absolutely a fascinating conversation with Nick Hiebert who has done a ton of research into the nutrient density of different foods.
In this talk we look at the ten all time greatest, most nutrient dense foods, the ketogenic diet, fats vs carbs vs proteins, and much more. It's available as episode 244 of my show, The Strenuous Life Podcast.
You can listen to it to using the podcast player that you already have on your phone!
For example, if you have an iPhone then it's the purple app with the antenna-like thing in it; just click the Apple Podcasts link below to go to the right place and hit 'subscribe'.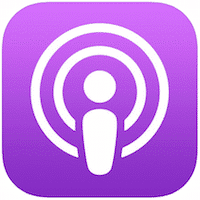 Here are the links to find the podcast on various players – today's tip is episode 244…
Or you can just stream the audio for today's episode in the player below
Check out Nick's blog at https://thenutrivore.blogspot.com/ or follow him on Twitter at @The_Nutrivore where he spends a ton of time debunking bad nutritional science
And if you're on Twitter anyway why not follow me @stephankesting because I'm reasonably active on there and share cool stuff all the time
Peace,
Stephan
Comments ( )