In this episode of The Strenuous Life Podcast I talk to TEDx speaker Brett Piperni about discipline, decision making, and deliberately putting yourself into situations where you have no options other than going forward.
Brett was a nationally ranked Taekwondo competitor who was diagnosed with an illness that crippled him which specialists told him was incurable. He fought through it, returned to competition, and even managed to medal at a national championship again.
This is a great example of the power of the human mind and how martial arts training can literally save your life.
Watch My Conversation with Brett Piperni Here…
My podcast is always available in audio form (see below) and sometimes in video form too. Today is one of those days when it's available in both formats, so choose your poison below!

Listen to My Conversation with Brett Piperni Here…
If you want to listen to it then grab episode 211 with Brett Piperni on the podcast player that you already have on your phone!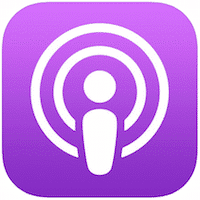 For example, if you have an iPhone then it's the purple app with the antenna-like thing in it; just click the Apple Podcasts link below to go to the right place and hit 'subscribe'.
Here are the links to find the podcast on various players – today's episode is number 211…
Or you can just stream the audio here:  
P.S. Follow Brett on Instagram @vancitybrett and check out his website at vancitybrett.ca
P.P.S. If you like it please leave a rating or a review for The Strenuous Life Podcast on iTunes or wherever you get your podcasts – it takes only a second and believe me, it really helps!
Comments ( )