Historically I've always said that doing something is better than doing nothing, and that training BJJ one day a week is a million times better than not training at all.
But we're NOT talking about bare minimums today…
Let's say that you're super serious about jiu-jitsu, a competitor or super dedicated student.  Then how often should you train to get really good?
4 days a week? 5 days a week? Every day?
The answer is that you should dedicate yourself to getting better every single day, but that doesn't necessarily mean that you'll be destroying yourself on the mat 7 days a week.
In this video and podcast episode I go into detail about what your training might look like if mastery of the art is your goal.  I also give some real life examples of how to achieve any large, hairy, audacious goal, be that getting your BJJ black belt, building your own business, getting good marks in school, etc.
Many of the examples I used in this episode came from the 1000 Mile Solo which you can find out more about at https://www.grapplearts.com/solo
Good luck with your training and achieving your goals, whatever they may be!!
Stephan
How Often Should You Train BJJ to Get Really Good – the Video!
Here you go: my rant about how many days a week you should be training to get good as fast as possible…
How Often Should You Train BJJ to Get Really Good – the Podcast Episode!
Although the video above has some cool visuals this topic also makes a fine podcast episode!  Which is why I also released the audio in podcast format for you.
Grab episode 231 about how often you should train BJJ to get really good on The Strenuous Life Podcast using the podcast player that you already have on your phone!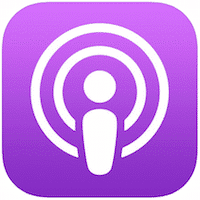 For example, if you have an iPhone then it's the purple app with the antenna-like thing in it; just click the Apple Podcasts link below to go to the right place and hit 'subscribe'.
Here are the links to find the podcast on various players – today's episode is number 231…
Or you can just stream the audio here:
Comments ( )