In 2015 I was dying of a kidney disease.  I was down to 12% of normal kidney function, my blood pressure was soaring out of control, and my electrolytes were completely haywire.
But then on June 8th I had a major, life-saving surgery.
The red bag in the picture above was sitting on the shelf as I was rolled into the operating room. It contained my brother's kidney which had been cut out of his body just an hour earlier.
You see, I was having a living donor kidney transplant
My brother, Christoph Kesting, had been tested, found out that he was a match for my relatively rare blood type (O negative), and had agreed to do me the biggest favor in the history of favors!
This is the story of that transplant, the exact strategies and goal setting processes I used in the recovery process to get back to normal.
There were some setbacks, infections, and complications, but the Canadian health care system did an amazing job.
I was back on the mats 7 weeks after surgery (albeit being incredibly cautious).  By the 6 month mark my body had recovered enough that I managed to pull off a one day, 30 mile hike in the mountains.
And now, 4 years after the transplant, I'm on the cusp of embarking on a 1,000 mile canoe trip through the arctic by myself, something that was only the most distant dream when I was at 12% kidney function pre-transplant.
What an incredible time to be alive!  As I often tell people, 50 years ago I would be dead.  1,000 years ago I would be dead.  Born in a different country I would be dead.  There are so many ways this story could have had a bad ending that it really puts the happy ending of this story into perspective.
IMPORTANT: Watch to the end of the video (or the audio form of the podcast below the video) and I'll give you one of my BJJ instructionals for free just for signing your organ donor card!!!
Don't you love it when people bribe you to do the right thing?
Listen to My Kidney Transplant Story Here…
If you want to listen to it then grab episode 213 with the story of my kidney failure, transplant, and subsequent recovery on the podcast player that you already have on your phone!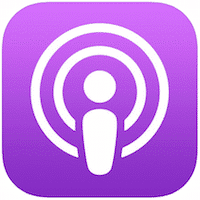 For example, if you have an iPhone then it's the purple app with the antenna-like thing in it; just click the Apple Podcasts link below to go to the right place and hit 'subscribe'.
Here are the links to find the podcast on various players – today's episode is number 213…
Or you can just stream the audio here: 
Comments ( )