Brett Piperni has spoken about mindset and motivation on the TED stage and I was very happy to get him on my podcast because he shared some great tips!
I particularly his approach to creating 'have-to' situations in life.
His story is that he was a nationally ranked Taekwondo competitor when he came down very serious illness that threatened his life and left him crippled.
Multiple specialists said that there was no cure for his condition, but he fought through it, returned to competition, and even managed to win a medal at a national championship again.
You can either watch this podcast in video form, or listen to it in audio form…
Here's the video of our chat…
And here's the audio of our 1:10 conversation…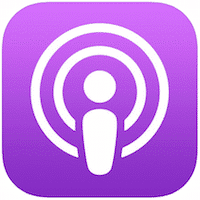 For example, if you have an iPhone then it's the purple app with the antenna-like thing in it; just click the Apple Podcasts link below to go to the right place and hit 'subscribe'.
Here are the links to find the podcast on various players – today's episode is number 211…
Or you can just stream the audio here:
P.S. Follow Brett @vancitybrett on Instagram and/or check out his site here!
P.P.S. I put many of my best BJJ training tips into my email newsletter.
Unlike many other newsletters out there which, frankly speaking, are just spam, I actually put a TON of immediately useable tips, techniques and training methods into this newsletter.
Sign up below – if you don't like what you get then you can easily unsubscribe with a single click of your mouse.
Comments ( )