I think you'll like this short podcast, because I share a fighting strategy that comes from Roberto Leitão, the godfather of Luta Livre, that is totally applicable to BJJ competition as well.
Roberto has spent more than 50 years training and has taught fighters like Jose Aldo, Pedro Rizzo and Marco Ruas.  So this is well worth listening to!
I also discuss times how training and competition are different things. Sometimes in training you should use the exact opposite strategy that you would in competition so as to develop your game!
This BJJ competition strategy tip is available as episode 243 of my show, The Strenuous Life Podcast.
You can listen to it to using the podcast player that you already have on your phone!
For example, if you have an iPhone then it's the purple app with the antenna-like thing in it; just click the Apple Podcasts link below to go to the right place and hit 'subscribe'.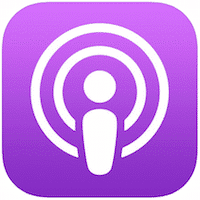 Here are the links to find the podcast on various players – today's tip is episode 243…
Or you can just stream the audio for today's episode in the player below
Good luck with your training and competing,
Stephan
P.S. If you're on this site then you might as well check out The Guard Retention Formula which has just been released!  It's an absolutely amazing instructional that will make your guard much, much, MUCH harder to pass or your money back!
Comments ( )