Leadership is easy when things are going well,but is considerably more difficult when all hell is breaking loose and the s**t is hitting the fan.
In this episode of The Strenuous Life Podcast we look at a common denominator of great leadership in difficult situations, the optimal state of arousal, and a few examples of good and bad leadership in the fire department.
If you enjoyed this episode then please subscribe, rate, and review the show.  I can't tell you how much that helps and encourages me to pump out episodes more frequently!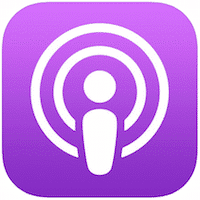 Go grab episode 168 of The Strenuous Life Podcast on the podcast player that you almost certainly already have on your phone, and it's 100% free.
For example, if you have an iPhone then it's the purple app with the antenna-like thing in it; just click the Apple Podcasts link below to go to the right place and hit 'subscribe'.
Here are the links to find the podcast on various players – the episode about leadership in pressure-cooker situations is number 168…
Or you can stream the audio here:
Comments ( )