I started recording this rant as a video for my instagram channel halfway up a snowy mountain during a rest break. But then I got carried away and went over the 1 minute Instagram limit, so I turned it into a podcast for ya'all instead.
Anyway, the theme of today's rant is about how willingness to work is MUCH more important than talent or genetics, regardless of whether you're talking about sports, business or music. Essentially I think that talent is overrated!
It's amazing how people don't want to acknowledge how much work went on behind the scenes before a major success.
Like Willie Nelson said, "Overnight success feels great after 10 years of playing behind chicken wire in honky tonks."
Listen to the Episode Here…
You can stream the audio of the rant here:
But, even better,  grab the rant as episode 198 of the Strenuous Life Podcast using the podcast player that you already have on your phone!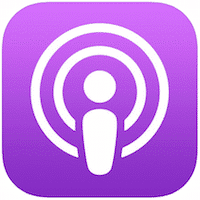 For example, if you have an iPhone then it's the purple app with the antenna-like thing in it; just click the Apple Podcasts link below to go to the right place and hit 'subscribe'.
Here are the links to find the podcast on various players – today's episode is number 198…
P.S. If you don't already do so, follow me on Instagram (@stephan_kesting). I post BJJ related videos and tips there all the time!
Comments ( )