Mike McCastle has accomplished some of the most amazing tasks of endurance I've ever heard of.
In this episode we go deep into developing mental strength, maintaining commitment in the face of adversity, and dealing with physical and emotional pain. He has some amazing insights into human psychology and peak performance that I'm sure you're going to get a lot out of. I hope you really like it!
Mike's feats of endurance are part of the 12 Labors Project based on the 12 increasingly difficult labors of the Greek hero Hercules.  So far they include,
Setting the world 24 hour pull-up record while wearing a 30 lb pack (5804 pull-ups),
Pulling an F150 pickup truck for 22 miles through Death Valley,
Climbing the height of Mount Everest (29,029 feet) by going up and down a 20-foot rope 1,450 times,
Flipping a 250 lb tire for 13 miles the day after he lost his father to Parkinson's disease,
Running 20 miles a day for 100 days straight,
And more.
Video Version of Episode 240 with Mike McCastle
Audio Version of Episode 240 with Mike McCastle
You can also just listen to the audio form of this interview on my podcast.
All the same material is covered in episode 240 of The Strenuous Life Podcast which you can listen to using the podcast player that you already have on your phone!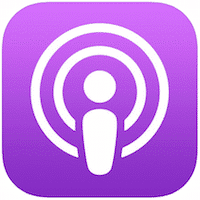 For example, if you have an iPhone then it's the purple app with the antenna-like thing in it; just click the Apple Podcasts link below to go to the right place and hit 'subscribe'.
Here are the links to find the podcast on various players – today's episode is number 240…
Follow Mike on Instagram @mikemccastle or check out his website at twelvelaborsproject.com.
Comments ( )