In this episode I go DEEP with Commonwealth Games gold medalist and 5 time National Team member Nick Ugoalah about the physical conditioning and mental training it takes to become a world class wrestler.
It's a fascinating conversation because what Nick shares is applicable to any combat sport and not just wrestling.
(It also shows you how damn hard you have to work to become an elite competitor in a sport.)
We cover physical conditioning, refining technique, developing a winning mindset, recovering from injury, fixing imbalances in your body, optimal mental state for competition, and much more. I think you'll like this one, and if you do I would love a rating or review of this podcast on whatever platform you listen to it on!
You can catch this interview in two ways: video and/or audio format…
1) Video Format
I filmed this interview and put it on Youtube.  You can watch it right here:
2) Audio Format
I also released this same conversation in audio format on my Strenuous Life Podcast.
(If you don't know what a podcast is think about it as a free, on demand radio show that you can listen to on your phone and skip over any episodes or portions that you find boring.  Podcasts have changed my life because they turn unproductive driving time into productive learning time.)
Go grab episode 177 about physical conditioning and mental training of The Strenuous Life Podcast on the podcast player that you already have on your phone!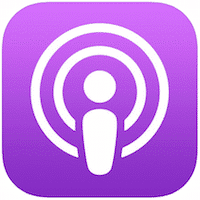 For example, if you have an iPhone then it's the purple app with the antenna-like thing in it; just click the Apple Podcasts link below to go to the right place and hit 'subscribe'.
Here are the links to find the podcast on various players – today's episode is number 177…
Or you can stream the audio here:
Find out more about Nick at http://ugohp.com.
Comments ( )