Rosi Sexton is Cambridge educated and has a PhD in Theoretical Computer Science.  And she's a musician, a writer and a physical therapist.
Plus she's fought in BodogFight, EliteXC, Cage Warriors and was the first British Woman to fight in the UFC.  But she's also
I was thrilled to have her on the podcast where we went deep into her background, her training, and her approach to learning and mastering so many seemingly disparate skills.
Rosi runs The Combat Sports Clinic to deliver high quality treatment and conditioning advice to boxers, grapplers, MMA fighters and other combat athletes.
Of particular interest to the grapplers in the audience is the fact that from about 38 minutes onward we focussed very heavily on the neck.  This included preventing and treating neck injuries, as well as the role of neck strengthening in minimising concussion in combat sports.
(There's a video about that topic at the bottom of this post here)
This is an extremely important episode of The Strenuous Life Podcast for all martial artists!
Listen to the Conversation with Rosi Here…
If you want to listen to it then grab episode 190 with Rosi Sexton on the podcast player that you already have on your phone!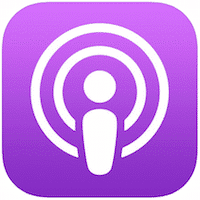 For example, if you have an iPhone then it's the purple app with the antenna-like thing in it; just click the Apple Podcasts link below to go to the right place and hit 'subscribe'.
Here are the links to find the podcast on various players – today's episode is number 190…
Or you can just stream the audio here:
If you're interested in safe neck strengthening then check out the video that Rosi shot for my Youtube channel. It's embedded below or your can check it out on Youtube at www.youtube.com/watch?v=04ff_tgZGI0
---
And finally, have you downloaded my my FREE app for iOS and Android devices with more than 457 minutes of black belt BJJ techniques yet?
You can do it below or get more information about this app at Grapplearts.com/masterapp…
The full interview is below, for your reading pleasure:
STEPHAN: This should be a really cool chat, ladies & gentlemen. We've got mathematician, sports therapist, MMA fighter, musician, Rosi Sexton. Rosi, thank you so much for joining us today, all the way from across the pond in England.
ROSI: Hi Stephan, it's great to be here, it's great to chat to you.
STEPHAN: Well, how many degrees do you have – I know everyone always fixates on this but do you have 4 or 5 degrees right now?
ROSI: I lost count a while back but I think I have 5. I started out in mathematics, I studied math at Cambridge University and I went to a Masters and PhD and then towards the end of my PhD, I started wondering what I was going to do next. That was around the time when I got really interested in mixed martial arts and Brazilian Jiu-Jitsu.
At the time I was planning on just having a couple of fights just to see, just to prove to myself I could do it, really. So that was kind of my focus. I wanted to go in and see where that went. Then before I knew it, that turned into a 12-year mixed martial arts career. Along the way, while I was doing that, I got really interested in sports injuries for obvious reasons
STEPHAN: I wonder why
ROSI: We tend to see a few of them around, right. I picked up a couple of injuries myself, a few of my teammates had some injuries, and none of the therapists who I went to see, or very few of the therapists I went to see, really understood the demands of grappling, of mixed martial arts. Contact sports generally, I think. Then, they were limited in the advice they could offer in terms of getting back to doing what I wanted to be able to do.
So I started going away and reading up on these things and thinking about exercise rehab and how to get myself back to where I wanted to be. And eventually I reached a point where I thought actually, I want to take this a bit further, I want to do this properly. So that's when I started thinking about going back to university. And I actually signed up for a 5-year osteopathy degree, here in the U.K.
Now, osteopaths in the U.K. are a little bit different from osteopaths in the U.S. We are more focused on the musculoskeletal side of things. So, I got that qualification – I qualified in 2010, at the same time as I was still fighting MMA professionally. Since then, I've been working as an osteopath. So since I retired from MMA in 2014, I have been focusing on building my clinic here. And I am  particularly interested in working with fighters, and other combat sport athletes, trying to help them do what they do, better.
STEPHAN: Well with the British MMA scene exploding, I don't imagine there's any shortage of those. But let's just go into the whole MMA thing, because I am fascinated by somebody who's clearly a strong intellect and was interested in academic things, otherwise you wouldn't have had all your degrees and your first reaction to getting injured wouldn't have been, as you said, to go and read some stuff. Were you athletic before you got into the martial arts?
ROSI: So, I was never particularly sporty at school, until I first started getting interested in martial arts. I never really took to any of the sports that we played. When I was about 14 I first came across martial arts in general, I started out in taekwondo, and it was just because there was a local club and at the time I had this vague very general idea that I wanted to learn some self defense. And so, a martial arts club came along, I went down and had a go, and it was a little bit later I worked out that maybe taekwondo wasn't the be all and end all when it comes to self defense. So I went off and tried a few different martial arts.
When I was at university I had an opportunity to do a few different things, and then eventually around 1999 that's when I first heard about mixed martial arts. I saw a documentary about it on TV here, it was a very new sport at the time, it had just come over from America, it was a very very sort of niche area.
STEPHAN: Did it go through that whole blood sport phase? I remember MMA taking off in North America and at first the way it was presented to the general public was here is this blood sport, you know they're one step away from swords, tridents and nets in the arena, in the coliseum, look at these Barbarians. And then it became more mainstream…did it go through the same evolution sort of in a compressed timeline in England, or Britain?
ROSI: I think it did actually. In fact I've actually heard about the UFC and "no holds barred fighting" as it was often called back then. I'd heard about that a few years earlier and sort of dismissed it as being just sort of a violent spectacle you know.
But I think it's when I saw this documentary I saw well actually there's a bit more to it than that. And at the time I was doing some Judo, some grappling, so I recognized some of the techniques being used and thought oh, hang on, this looks like something that I could get involved in. I think it was presented much more as the idea of a sporting contest rather than a blood sport. And that was when it started to pique my interest. And from there, I started looking around for clubs to train at or, who's doing this at the moment.
So I started doing a bit of training. It wasn't until a couple of years later that I actually had the opportunity to compete because back then there were almost no women in the U.K. doing mixed martial arts, at all. And there were very few, anywhere.
STEPHAN: You were the first British woman to compete in UFC, were you not?
ROSI: Yes, that's right. My first fight was back in 2002 and like I say, at the time, there were very very few women who were involved in that sport, or indeed in Brazilian Jiu-Jitsu or any of those related sports. So it was quite hard to find opponents, back then. And then the women's scene started to become bigger in the States, we had hookachu(7:23) revolution, which I think that was a turning point as far as women's mixed martial arts went. So I got a hold of a DVD of that show and that was what made me think, maybe I could take this a bit further you know, I wonder how far I can go with this. And that was the start of the journey, really.
STEPHAN: Were you ever offered fights in Japan? Because there's an active women's MMA scene with events like Smack Girl back in that time, I remember training a fighter for that and she came back from Japan.
ROSI: Yes! I always wanted to fight in Japan.
STEPHAN: Really?
ROSI: Yes, I always wanted to fight in Japan. And there were a couple of times when it sort of almost came together, but for one reason or another it never actually materialized. I think I just kind of, we missed eachother. But yeah that was one of the things…
STEPHAN: Passing fists in the night.
ROSI: Yes, yes. So I think it is not until my career is over I'll look back and there's a few things I would have liked to have done that never, the right opportunity wasn't there at the right time but I suppose that's the way with so many things in life isn't it.
STEPHAN: Of course. So then what made you decide to retire in the end. Because I'm fascinated by this, with fighters continuing too long. I often think there is a lifespan within fighting, and I think that many fighters don't have other opportunities so clearly, you were very diligent before your fighting career and during your fighting career, to create your post fighting career. I think many fighters have no real plan for when they quit, and thus they keep on fighting and taking damage for way too long. So why did you decide to pull the pin in 2014?
ROSI:  So I think that's, that's a good question. At the time, I had picked up a few injuries, and I mean this kind of brings us into what I decided to go on and do after. So, I had a neck injury. I had 2 disks prolapsed. One of them happened earlier on in my fighting career, then I had another neck injury around the time when I was fighting in the UFC.
So during that time, I was in quite a lot of pain when I was doing that and taking a lot of painkillers, obviously just getting through it. But that was in theory with my training what I was able to do. So that was one factor. I was managing to train around it, but it was less than ideal. I think another factor was obviously with professional fighting, it's a full time job. At that level, it's very hard to combine that with anything else and I was getting to the point where I needed to…there were other things in life that I needed to pay attention to, you know…
STEPHAN: So you were going to school, and fighting, and were you also being a single parent at that point?
ROSI: Yes, well I think around the time when I was fighting in UFC, yeah so there was…
STEPHAN: How did you juggle that? That's an unbelievable load.
ROSI: I think, I wish I had a good answer to that question. I think a lot of it comes down to just getting used to managing the chaos.  I always felt like there was something I felt I wasn't quite keeping up with. There was always one of those plates that I'm not managing to keep spinning at any one time. Sort of, focusing on what needs to be done at any one time and really just sort of trying to keep everything else to here, until you can pick that up again. So if I've got a fight coming up, it would be all focused on that fight. Then after the fight, you then try to pick up either deadlines with university work back when I was in college, or you know, working with, later on when I was starting to work as an osteopath. And then obviously making sure I'm getting time with my son and all those things. And like I say, it's just being really really busy and trying to keep all the plates spinning at one time. And I honestly…
STEPHAN: I'm guessing you didn't watch a lot of television during that period.
ROSI: No, I still don't actually. I, for some reason, that's never really appealed to me. Which is one of the reasons, perhaps, why I tend to find some other things to do with my time.
STEPHAN: Idle hands do the devil's work. So, with all these picking up of different skills, and I want to move on to sort of the rehab injury prevention soon. But I just want to ask you, did you find the skills of MMA and the skills of Brazillian Jiu-Jitsu in which you're highly ranked, easy to pick up compared to other people? Do you think you picked it up faster because of your approach to learning? Obviously you've got a good system for learning new skills and new knowledge if you manage to do all this.
ROSI: I don't know if I learn the physical skills faster than other people, there are certainly people who can come and pick up a physical technique faster than I do, I don't think I'm the fastest person when it comes to that. I think the advantage I do have is an understanding of the learning process. An understanding of how I suppose the ups and downs that go along with that.
And one of the things I learned from doing a math degree I think, is getting comfortable spending a lot of my time being confused. Learning to enjoy the confusion and trying to make sense out of it, rather than feeling uncomfortable or threatened by it. I think that is something that definitely comes in helpful. The idea of throwing yourself into a problem, not necessarily knowing how you're going to solve it but having the competence that you'll figure it out along the way.
STEPHAN: If you were advising me, if I came to you and said Rosi, I want to learn two new skills, I want to go get my degree in civil engineering and I also want to become a calf roper in the rodeo. Right, a physical skill, that has some level of danger, especially for the calf. And a skill that requires a ton of upstairs work, kind of brain work.
What generalized advice would you give me that I could then apply to those two different learning processes? I'm just wondering if there is advice you can give for learning mental processes, and I think you already touched on it, with the becoming comfortable in the confusion – and what advice for becoming comfortable learning a physical skill, and maybe there the answer is becoming comfortable in the confusion as well.
ROSI: I think the first thing, that goes with both of those, is that there is no shortcut for spending time on something. Spending time absorbed by something. And along with that goes the idea that things are not going to go right all the time. There are going to be a lot of times, as we talk about the confusion, you're going to get a lot of stuff wrong. And if you're not getting stuff wrong, then you're probably not working in the right place. When I'm training whether it's jiu-jitsu or whether I'm learning a new skill, or playing the piano or any other things that I do, I'm aiming for it to be drilling or to be working at a point where I am succeeding at about 2/3 of the time.
STEPHAN: That's really interesting, because I remember being introduced to that concept, training Jeet Kune Do with Makota Kabayama, you wouldn't know the name, but he said that you should do these drills, I think they were like jab counter drills, where 80% of the time you're managing to successfully counter it and 20% of the time he's popping you in the nose.
ROSI: Yeah and we can argue over the exact percentages there but –
STEPHAN: Sure, lots of success and a little bit of failure
ROSI: Yeah, I think the principal is you want plenty of success but also it needs to be going wrong some of the time, because if it's not going wrong , if you're not out of your depth at least some of the time, then you're not really challenging yourself. That's something I've learned very early, and I think I've applied that to everything I do. And I think if there's one secret other than being prepared to work hard, it's getting comfortable being a little bit out of your depth, and not taking that personally, because it's very easy to sort of feel like you should be getting it right all of the time and I don't think that's the case at all. I think you want to be working hard enough that things go wrong.
STEPHAN:  Yeah it takes kids, or it takes babies a year or two to figure out walking and running without falling on their faces all the time –
ROSI: Yeah, absolutely
STEPHAN: And so then we take it for granted as grown-ups. But there was a long and often painful learning curve there. So why do we expect to pick up new physical skills painlessly. I think we forget how hard it was to learn to read, how hard it was to learn to walk, because it was so long ago
ROSI: That's exactly it. And I sometimes wonder whether one of the reasons that, well I'm sure there's lots of factors but I'm sure one of the reasons that we don't learn as easily when we're older is that we're less comfortable with failure.
STEPHAN: That's interesting and I think you're completely correct, you become invested in your own competence.
ROSI: We're too worried about looking foolish.
STEPHAN: Yes
ROSI: And I think that's something that actually in some ways gets harder the further along your martial arts journey you go. You know, the higher grade you are, or the more experienced you are, the more people you've got looking up to you, the less comfortable you feel saying you know what, I don't know this. Or I'm not very good at this, or I need to spend more time working on this weak area. I think that gets harder to do, as you become more invested in it.
STEPHAN: It's funny, it makes me trust someone so much more, if they're willing to, if once in a while you hear them say the words "I don't know". If they always know, if they always have an answer for you, if they never express any self-doubt, if they never say "well this is probably what it is" then they're probably bullshitting you. They're probably just not wanting to appear foolish.
ROSI: That's always one of my tiffs. When people ask me "how do I choose a good therapist to go to" I say you want somebody who can say "I don't know". Because that's the truth, the truth is there are lots of things where we don't know. It's not just, not a reflection on that individual practitioner. There are lots of things, I mean the human body is complicated and anyone who pretends to have all the answers all of the time is definitely bullshitting.
STEPHAN: Right. So when you were fighting and competing, and going to different therapists presumably, and trying to do your own therapy, was there ever a time you competed not injured? Without any injury at all.
ROSI: Oh that's a good question. There was always something. It might have been a relatively minor niggle, but as far as I can remember, I mean one of the things I've noticed since I've stopped competing, is how nice it is to wake up in the morning and not be in pain. And that was something that for years at the time I didn't really experience. You'd just sort of wake up in the morning and everything would hurt. It's you know, if I have a couple of hard training sessions now, I'll remember what it was like to feel like that all the time. Then you have the problem with trying to distinguish what is normal aches, pains, little niggles, things like that and what is the beginnings of serious injury. What do I really need to be paying attention to.
STEPHAN: You've completely pre-empted my next question there, because that is exactly what I was going to ask. People who don't train often stop too early "Oh, this hurts". Well, you're doing I don't know, bench press to failure, it is supposed to hurt. But at the other time you get high level athletes or people who are just really tough, just pushing through injuries that are going to eventually cripple them.
Eventually when they're 30, or 40, or 50, that pain that they've lived with between their shoulder blades for 20 years is going to finally accelerate or finally get to the point where it becomes a debilitating injury. So how do you navigate between regular aches and pains and soreness from training, versus potentially we'll call it indicators of a more catastrophic, impending catastrophic injury.
ROSI: That's a good question. And it's a trick question to answer because there isn't just one clear cut way to tell. I think there's a few indicators. What I usually tell my clients, the fighters that I work with, is that a lot of the time when we're looking at rehab and things like that, we're aiming for mild discomfort. If something isn't uncomfortable at all, then there's a very good chance that we're not actually doing anything here.
STEPHAN: You mean mild discomfort during the rehab exercise?
ROSI: So I mean, I'm talking about rehab exercises here because it's a good example, but the same thing actually applies to a lot of things when we're talking about training as well. I think a lot of the time when we're working exercise, when you doing your bench press to failure or whatever, most athletes would put that in the category of relatively mild discomfort.
Now I think mild depends on the person, you know that to somebody else might be extreme pain. But to that particular individual we're looking at something that's uncomfortable but it's manageable. It's not too extreme, it's not too sharp and it's a lot of the times familiar as well. These are all signs that actually this isn't something we should be too concerned about. When it starts to get over that, so when we're out of that zone, if the pain is unfamiliar, if it is particularly sharp, if it's coming on suddenly, those are perhaps signs that we need to stop and take a look at what's going on.
So one of the tests that I use with people, again when we're talking about, because people often ask me "well when I do this exercise it's a bit uncomfortable, how do I know what's too much". One of the things I'll say is imagine you've had a month off training, you've had a holiday, you've had a month off…you go to the gym, you get a bit excited, you do maybe a bit more than you should do for the first session back. You wake up the next day, you're sore. You're really quite sore, ok, so imagine that feeling.
STEPHAN: Virtuous pain
ROSI: So that for me, is what I'm talking about when I'm talking about mild discomfort. OK.
STEPHAN: Right
ROSI: You might not call it mild discomfort but in the grand scheme of things you know, if 10 is the worst pain you can imagine, we're maybe looking about a 4, pushing a 5 perhaps. All right. So that for me is where we're looking at. Now, if it's more than that, we probably ought to back off. If it's up to or including that sort of level of pain then I'm not too concerned as long as it's temporary.  As long as when you stop, the pain is going away.
STEPHAN: Right, right.
ROSI: Yeah, Or you know it might be a bit sore the day after you do something unfamiliar, but it's only a day. It's not lasting all week.
STEPHAN: Well the story I always go to about this one is years ago training in Judo, a guy came to class and he explained to the instructor, I was there, he explained to the instructor "You know I've done my research, I've studied all these different arts, and I've decided that Judo is the one I want to train. The only thing is I have a heart condition." And the instructor asked, are you sure you want to train Judo? "Yep, it's fine, so long as I stop when I have to stop I'm fine." So the instructor was like ok, join the class.
So they do the warm-up, the guy is suffering, and they start doing uchikomi and the guy sits down and he's clutching his chest and he's sweating profusely and he's like "I think I'm having a heart attack" and so the instructor calls 9-1-1 which is our emergency services. The ambulance gets there right away, and they whip him off to the hospital, and the instructor goes with him…that's where I lose personal touch with the story.
And he comes back a couple, I think I see him the next class, and I go "whatever happened to that guy" and he's just shaking his head, he says "we got to the hospital, go the I.V. into him, got the machine that goes 'PING', they hooked him up to all kinds of leads and ECG's and all these machines and then the doctor comes in and goes "we don't think you're having a heart attack – you say you have a heart condition?" The guy says "yeah, yeah." "Who told you that you have a heart condition?" "I diagnosed it myself" "Well, what kind of heart condition do you think you have?" He goes "Well, I clearly have a heart condition because whenever I sweat, whenever I exercise it becomes hard to breathe, and I start sweating." So he read the symptoms of a heart attack and transferred it onto all exercise. So he clearly didn't have a very high pain tolerance and not a very thorough background in virtuous pain.
ROSI: And this is one of those things as well, I think it's something that the more training you've done and the more experience you have listening to your body and being familiar with what all those things feel like, the more comfortable you can be in navigating that space. So what we generally say to people, if you're not that experienced, if you're just starting out –
STEPHAN: Start easy
ROSI: It makes sense to err on the side of caution, and maybe do a little bit less.
STEPHAN: Same thing in Jiu-Jitsu. If you don't know if that armlock is on, if you don't know if you're caught in that choke or neck crank, just tap. Later on when you're more experienced you're better able to judge, you're better able to edge, and you know, if you're fighting in the World Championships well then maybe you'll go past that edge. Maybe you'll be willing to get injured.
ROSI: Yeah no I think that's exactly it. It's, err on the side of caution. Certainly in the early stages, you know, if you're not sure, this is something I'm forever telling people. If you feel something go, when you're training, that shoulder's just popped a bit and you're not sure whether it's good to go or not, just sit the next round out. You know. Move it around a bit, figure it out, and then if it's ok you can always jump back in again. But for the sake of carrying on and doing that next round, you're risking putting yourself out for much longer, it's not worth it.
STEPHAN: So everyone has the experience. Or anyone who's been training for any length of time has the experience where they have been training in whatever sport, but we'll use Jiu-Jitsu just because it's a common denominator here. They're training, they're rolling around on the ground and all of a sudden something pops, or something goes bad. And they're like "oh that's not too bad" and they keep on training, and then they you know, 2 hours later when they cool down they can barely move…
ROSI: Yeah.
STEPHAN: …And they're stuck in bed for 3, 4 days. I mean that's happened to just about everybody. So what is it physiologically that happens. If you tweak your back and you still continue rolling, why can you still continue rolling and then a few hours later are you crippled?
ROSI: So there's a number of different things that can cause that sort of feeling in clicking or popping. And one of them it's very hard to tell how bad something is at the time, when it goes. It can be really difficult because it can be something or nothing. Sometimes people will feel something pop and actually it's fine afterwards. Sometimes they'll feel it immediately and it'll stay sore. Sometimes it'll be all right at the time and then later on it gets sore. So it can be really variable. So I would say that a click or a pop on it's own is not diagnostic, and that's quite important because so many times people come to me and say I know my ligament is gone because I felt it pop. Well maybe. But let's look at everything else first.
So that's one thing. Now with the back, there are a number of things that can happen. You've got a lot of joints in your back, because your back is just stacking bones on top of eachother. And in between each of those pairs of bones you've got a couple of joints. You've got one on the left and one on the right. And those joints can become inflamed and when they do, they can become very painful to move. And that's a really common thing, I see it a lot. The kind of pain where you feel something pop or click and it's, you can carry on rolling at the time but then it gets sore afterwards and it's sore for a few days, before it starts to ease off. That sort of pattern is really common with a basic joint inflammation.
So generally my advice to people in that situation is just, as much as possible to keep things moving but within a reasonably tolerable range. So you don't want to be pushing it into pain and aggravating it further, but even if it's a bit uncomfortable you do want to make sure you're keeping it moving because what tends to happen is when you stop moving that's when things stiffen up and if you don't move them, the recovery can take longer. So that's one of my key tips with something like that.
STEPHAN: So when you say keep it moving you don't mean heavily stretch it out?
ROSI: No, I mean, what I'll usually advise is gentle movement within that reasonably comfortable range. So you're not pushing it to the end of range and pushing it into pain. It's more lots of movement backwards and forwards within the range that you can manage. So, with the neck for example, I'll get people just bending their head forwards and back, so I'll say do 10 of each, in each direction, forwards and back, looking left and looking right, and taking your left ear to your shoulder and then your right ear to your shoulder. So each of those 3 directions, you're going to do 10 movements each direction, just as far as you can up to mild discomfort in each way.
So if something is particularly sore one way, you may not be moving it very far but you are doing it repeatedly. And just keep doing that. And I'll get people doing that really regularly, so in the early stages you want to be doing that maybe every hour. And just keeping things moving will usually help it to settle faster. It's not miraculously going to get it to go away all at once, but it will generally reduce the recovery time. And alongside that I'll get people using either hot or cold, whichever tends to feel better to them. Different people respond better to –
STEPHAN: Explain that to me Rosi, because the, you want to get an argument going among physical therapists or alternate medical therapists or you know, athletes…hot or cold after an injury. I've always had better luck, or almost always had better luck with cold initially then hot later. But other people are the other way around, well they're not the other way around but they like hot initially.
ROSI: Honestly that is a sensible way to start. I would say you know, try cold first. However, not everyone responds well to cold. Some people have said that actually that can make the muscles tense up, for some people it can make muscles feel more sore. So if that's the case, I would say don't persist with it, listen to the body, try something else. Now, as far as, the theory goes that cold helps to reduce inflammation, if you've got inflammation early on in an injury then cold is a better way of reducing it whereas heat can tend to make that worse. That's the theory.
Actually when you look at the hard evidence for that, it's a little bit more complicated than that. And we can't be sure that's necessarily always what's going on. What seems to be happening much more than that is that both the cold and the heat are affecting your nervous system response to pain.
STEPHAN: Which takes us to the subjectivity of pain, if there's a difference between injury and pain.
ROSI: And actually if you reduce the amount of pain from the area and you can help people to move it more, without that pain, then that extra movement will then help with the recovery. So actually it is a beneficial thing to do, it's not just a case of…sometimes people say well if it's just reducing pain then I won't bother. But actually that is a helpful thing.
STEPHAN: So we've mentioned inflammation here, and I think inflammation is kind of a dangerous term because it has very definite scientific meaning. I mean you can measure the state of inflammation in a person's body, but it's also thrown around in a very "woo woo" sense, and so if I have a neck injury and you were to dissect me, you would kill me, but what would you see IN the joint. Could you actually physically see the inflammation in the joint.
ROSI: So, there is a VERY good question, and I think what we know is that both neck pain and back pain certainly, I mean obviously dissecting people is tricky. I mean surgeons have another perspective on that entirely, but I'm not a surgeon. But, what we do know from MRI findings is that it's very difficult to correlate what we see on an MRI with the pain that somebody's in. There's actually a very poor correlation between damage as assessed by that imaging scan and the person's symptoms.
Now in some cases, like for some particular kinds of disk injury, for example, we can see how pressure on a particular nerve can correspond to the person's symptoms. But in a very large number of cases actually it's much harder to identify whether that bit of disk degeneration that we can see on that MRI scan is what's causing the pain or not. Because people without pain do tend to have these same findings on MRI scans and people with these findings, like I said, don't always have pain.
STEPHAN: Yeah, if you took people who have neck pain, classic bulging disk or ruptured disk injury, and you dissect them, I seem to be on this dissection tangent today…but if you dissect them, they wouldn't necessarily all have the same bulging disk. And if you dissected healthy people, you'd find bulging disks that don't create any pain at all. That's essentially, that's the dumbed down version of what you're saying?
ROSI: Basically, yeah. So like I say you have people with lots of neck pain, you take the MRI scan and it shows nothing wrong. And this is real neck pain, this isn't this person is imagining that they have neck pain.
STEPHAN: No, we're talking not being able to move your head, not being able to nod yes or no.
ROSI: Yeah, And equally you can have people with no pain at all, no symptoms. It's not that they're being tough, they just aren't experiencing any problems. You take an MRI scan and you can see all sorts of osteo-arthritis and bulging disks all over the place.
STEPHAN: So any guesses as to what causes that? Obviously it's a huge mystery but if you had to guess.
ROSI: So the conclusion that we're coming to is that pain is complicated, and pain is not always closely related to tissue damage. So people can be experiencing pain for a number of different reasons. Sometimes that's related to damage, but it isn't always. And I think the challenge of being a therapist is trying to look at the big picture what the research tells us but also apply that to the particular context of the person in front of you.
So I mean obviously, for example I had a fighter who came to me last year and he had a lot of neurological symptoms, numbness in his arm, weakness in the arm, lot of neck pain. He'd had an MRI scan, it showed he had 3 bulging disks which were clearly pressing on the nerve. And in this particular case it was fairly clear that this was related to what was going on, that this was a disk related problem. On the other hand, you can have people who come in and they've got some neck pain and they've got an MRI scan which maybe shows a bit of this and a bit of that but nothing really conclusive. And again the pain is more general, maybe not quite so specific. And in those cases you've got to ask yourself, is this related or isn't it. And that isn't always a straightforward decision to make.
Again you've got to often look at that person's context, what they do, the activities they're doing, their lifestyle, the exercises they do when the pain happens. You've got to look at all of those factors, to then make a decision to say where do we think this is coming from and what do you think is most likely to help. So again I'm a big fan of treating things symptomatically so what is it that that person can't do that they want to be able to do and how do we get them from where they are to where they want to be.
STEPHAN: So let's begin to pivot from here to neck strengthening which, you're known for. I guess from personal experience, and then working with all these athletes, these grapplers, these strikers. But first I have confess a bias against osteopathy. Because in my combatives career I've been injured, and I've gone to see chiropractors, I've gone to see acupuncturists, I've gone to see osteopaths, I've gone to see herbalists. And in general, well certainly with acupuncture, I think I've had about 30 or 40 sessions with I think 15 different acupuncturists with zero results. And going to see an osteopath one time, so that is one specific osteopath, again, zero results. And so I am starting out with a bias against alternative medicine in sort of the evidence-free, or evidence-weak zone that it operates in.
ROSI: Sure, and I don't think that's an unreasonable perspective to take at all. My position on this is that hands-on manual therapy has its place. Particularly working with athletes. I think if you're trying to get somebody out of pain, it can be very useful. If you're trying to get somebody able to move around more to do the exercises, it has a role to play. However, and this is from my own experience of actually being on the other side of the consulting couch. I don't think on it's own it's enough to get people back to the point where they can do what they want to be able to do in the place of combat sports athletes, without having further problems. So I think for me if I was just doing the hands-on work, the soft tissue work, massage mobilization, those things, I don't think that gets people back to being able to make contact ahead. The way I look at this is, when you're looking at what the neck does in wrestling, jiu-jitsu or mixed martial arts, what the neck does. It's basically acting as a shock absorber.
STEPHAN: Yes, and to allow the head to be used as a fifth limb
ROSI: Yes, absolutely. So you're using it to apply pressure, and you're using it to absorb force, and that's a lot of force going through a structure with a lot of vital functions.
STEPHAN:  Breathing, circulation, nerves, innervating your entire body – it's kind of important.
ROSI: Yes, so when I see, again this is one of the reasons why I originally got involved in this line of work is because I think there are a lot of therapists out there who simply don't appreciate the difficulty of this problem. And the amount of force that we're trying to put through…I mean, when therapists start to appreciate that, a lot of the time the first answer should be yeah, you should stop doing that. It's like ok. That's not very helpful, because I'm going to keep doing it, so what I want is for somebody to tell me how I can do that, safely. And again that is a tough problem.
So this is where I started sort of thinking about this, both from the perspective of a fighter, and as a therapist. And like, ok, how can we put these two perspectives on the problem together. Well actually in terms of neck strength, I think neck strengthening  even when you look amongst combat sport athletes, a lot of the time it's not taken seriously enough. Now, with a lot of Jiu-jitsu people, for example, you'll ask them what neck strength work do you do, they'll go "oh I do a few bridges" And that's it. And you can say to them well, what conditioning work do you do for the rest of your body, and they'll say I've got a strength conditioning coach, and I'm doing squats, and dead lifts and bench press and I'm doing all these things, and you'll go ok and then for the neck, you're doing a few bridges?
STEPHAN: The thing that's stopping your brain from shaking around inside the skull.
ROSI: Yeah and look at how much time and attention we're putting into how we condition your legs and your arms, and the neck which we as you absolutely say, we treat as a fifth limb. How much work are we doing on that. And this is, I think this is a major issue, and for me, I'd much rather be working on prevention rather than cure.
STEPHAN: Of course
ROSI: So the next generation of grapplers and fighters coming through and saying ot them well I'd much rather not see you in clinic with acute neck injury, I'd rather you never end up there because we've addressed it before that even happened, so you don't end up in a position that myself and many other fighters in my generation are in.
STEPHAN: Now, I've taken a look at your neck strengthening course online and I really like it. The one thing I noticed and I was glad to see wasn't in there, was sort of the conventional wrestler's bridging sort of on the top of the head. I stopped doing those, I want to say 20 years ago when I noticed that my neck discomfort increased, didn't decrease, after doing that compressive type strengthening work and it was funny because maybe 30 or 35 years ago, there was a guy called Matt Fury, I don't know if you're familiar with him…
ROSI:  Oh I am, yes.
STEPHAN: OK, so he was promoting his bridging course, sort of the panacea for all neck pain and it was full of fake testimonials of "Mr. Joe Smith came to me with arthritis so bad that he could barely even drive anymore and then he started doing my farmer burns bridges and within two days he was whipping youngsters half his age and three times his weight. And so there was this myth that bridging cures all, and I mean the conventional bridging up on the top of the head. So, I threw it out of my conditioning regimen and have never felt better. Now I didn't see it in your course – why not? Are there some people for whom it is a benefit?
ROSI: Some people swear by it and to those people, I generally don't stop them doing it. I say well look, if you feel good and it works for you, and you're happy doing it and you've not got any neck pain then great. Crack on. But, we're looking physiologically what's happening with the neck and within that extended position you're compressing the joints at the back of the neck. Now, when you've got these 17 year old college wrestlers and they've got these big fat juicy disks in the neck and plenty of joint space, that's probably not a huge problem for them. They're probably doing ok.
But what we see, when we get people who are maybe a little bit older, doing, and by a little bit older I mean late 20's onwards, where we typically lost a bit of disk height so there's a bit more compression going on in the back of the neck. Sometimes these people have had previous neck injuries, have had maybe a bit of susceptibility to some inflammation in those joints, so for those people they'll often find that when you start loading the neck compression as you said, it'll often feel worse. The more what we euphemistically call wear and tear, you know osteoarthritis basically, the more osteoarthritis we accumulate in those joints, and again that is a process that starts sort of from the late 20's onwards, the more you'll tend to notice the neck really doesn't like being compressed in those positions.
So, for me, the question it's a risk benefit. You know, it's a benefit you're getting what's the risk and is there a better way of doing that, is there a safer way of achieving those benefits without the risk. And for most people I think the answer is yes. Now –
STEPHAN: I don't think wrestlers have a choice, given the rule set of their sport.
ROSI: This is what I was coming onto
STEPHAN: But in Jiu-jitsu we can bridge on the shoulder, bridging on the shoulders is perfectly ok, so maybe once in a while you have to go on the head but it's rare.
ROSI: Yeah, no I think that's absolutely right, I think for wrestlers this is a sport-specific movement. So, if it's a sport-specific movement, and you're going to be trying to do this with somebody's weight on you, then yes you should definitely be training with your own weight, you know that's quite important. If it's not a sport-specific movement, if you don't need to be able to do it for your sport, again the question then becomes risk benefit you know. Are the benefits you're getting from doing this outweighing the risk. And for most of us I think the answer to that is no. Which is why I don't include it and it would never be my first, would never be one of my first exercises I do with somebody.
Like I said, if somebody, I mean generally speaking the people it's appropriate for are the people who don't have neck problems. However by the time somebody's got neck pain, that's usually not where we want to be working. And again, the other thing is most of the time in Jiu-Jitsu we want the neck to be strong in or close to a neutral position.
STEPHAN: Which brings me to the next thing I was going to bring up, brings me to the next thing I was going to bring up, how is that for sentence construction. I notice that a lot of the exercises that you are using in the neck clinic or in the combat clinic neck course, is isometric exercises with the head in essentially a neutral position, so you're really strengthening that central position. You're not taking the head through that much of a range of motion, you're just making it incredibly strong in the central position.
ROSI: So one of the things, ok if you look at what the neck does in Jiu-jitsu, most of the time the neck is either transmitting force, or absorbing force. It's very rare that we're actually doing a neck curl, or something resembling a neck curl. Generally speaking if you're trying to neck curl, something has gone very wrong.
STEPHAN: You're trying to recover posture, or somebody has broken your posture is what you're saying.
ROSI: Most of the time, we're using the neck to transmit force that we're generating elsewhere in the body. So for me getting the neck strong in that neutral position with that, in that isometric function, that's the first place to start. And the other reason I start there is because I think that is the safest place to start. So if somebody, particularly if somebody has got some neck pain already, we can start getting those muscles working very early on so I will get them doing some isometrics, quite soon.
But, I will again start very easy and gradually build things up. So I will be guided by how everything is feeling, how reactive it is, and you know how much pain that person is in. But it's a very safe way of starting out with neck conditioning. So I think that's one of the things that makes it so good. I don't think that's, that's not all we need. We do need to be strengthening the neck in those other positions because whether we like it or not those other positions will happen. You know, we are going to end up there. So we need to look at those. But for me the first place to start is looking at that neutral zone, being able to find that neutral zone and making sure the muscles are strong there.
The other thing I think is important, and this is something that I focused on with some of this course, and it's something I don't see a lot of other people doing with their neck strength work, is looking at working the muscles on the front of the neck, so the deep neck flexors. So we spend a lot of time thinking about neck extensors, but we look at the muscles –
STEPHAN: The sternocleidomastoids, for example
ROSI: Sternocleidomastoid is actually, that's one of the larger muscles and that's one that can often take over. But you've also got a set of very deep muscles that sit right on the front of the vertebrae, the deep neck flexors are actually really important for neck stability. And they're quite a hard muscle group to exercise because if you're not careful, anytime you bring the head forward, the bigger muscles, the sternocleidomastoid and to an extent, the scaly muscles, they can take over. So actually targeting those, the deep neck flexors, that can be challenging so I've looked at a couple of ways that I like to focus on those. Again we're not isolating them because muscles do work as a group, but we can look at trying to emphasize those muscles.
STEPHAN: So it's a little like the problem that people have trying to strengthen their rotator cuff
ROSI: Absolutely, it's exactly the same
STEPHAN: You need a good rotator cuff to have a good bench press but a bench press is mostly pectoral exercise and a tricep exercise until, I don't know why we're coming back to the bench press repeatedly in this podcast it's not a huge exercise of mine but whatever. The big muscles take over there and you don't notice the strength of the little ones until they're heavily compromised.
ROSI: I think it's precisely analogous situation so and again, I do make a distinction here because we're not isolating the deep muscles. We're never working them on their own, but what we want are exercises which are going to allow them to work alongside the larger muscle groups as well. And that's something that I look at both getting them working isometrically and also getting them working eccentrically as well.
So depending on, I talk a lot about neck movement and about how the difference between whether you're poking your chin forward or tucking your chin in can affect muscle groups we're using. And again I think that's particularly useful when we start talking about absorbing impact. So whether this is, I mean a lot of the people, a lot of the fighters who come into my clinic with neck injuries, when you ask them how they did it there'll be some variation of: I shot a double leg, my head got stuffed off to the side, it snapped back, completely compressed at the back, I've got a sharp shooting pain down my arm.
STEPHAN: They got the classic stinger
ROSI: Yeah, yep. So I hear that story I say, really regularly, and for me, absorbing that impact and avoiding that compression in the neck when that happens, for me that's all about the function of those deep neck flexors.
STEPHAN: How many people sent you pictures of the big neck guy or the wide neck guy, remember that black dude, who became the internet meme of the month. You must have just been inundated with people sending you that picture.
ROSI: Yeah, definitely
STEPHAN: Make me like this Rosi, please. If you do that much neck conditioning, are you going to run into problems, because I've heard some people express concerns. I remember Eric Paulson telling me years ago, yeah neck strengthening is great, but if you do it you're going to start grinding your teeth at night. And I have not found that, but clearly he did. And I've had other people had concerns about say strengthening their scalings so much, which are muscles that run down sort of the front of the neck. You would obviously be better describing that than me, and then making things like thorassic outlet syndrome worse. Where the nerve has to pass, where the nerve and circulation has to pass really close to a muscle. So if that muscle is tighter or bigger, maybe it then pinches that space more. So is there any downsides to strengthening the neck?
ROSI: So I think it's certainly possible to do it badly in a way that can cause problems. I think it's not something I see very often. Far more often I see people having problems from not strengthening their neck than from doing too much
STEPHAN: 100%
ROSI: That's, I mean, the ratio is total lopsided there. But I think it is possible to do it badly. I think overemphasizing the big muscles, so for example trapeze or something…Again, this is where we tend to see people with like a stereotypically enormous neck. I think that's where, you know, those large muscle groups have been massively overemphasized. And there may very well be a little bit of the Bitterman S going on there as well
STEPHAN: You think so? I'm just going to go directly with Synthol.
ROSI: Potentially, not wanting to point any fingers in any particular directions. But, obviously, that also has the potential to cause problems.
STEPHAN: I wonder if that black guy, that wide neck guy, is doing to his neck what you see some of those crazy…well pretty common in body building and then you saw that one Eastern European kid just do to his arms with injecting those oils to make the muscles swell. That Synthol and other oils like that and basically forms like a plastic gel inside your muscles, I wonder if that's what he did to his neck.
ROSI: I dread to think…
STEPHAN: I mean, total disclaimer, we are totally speculating here. We don't know anything.
ROSI: Speculating wildly. I mean, I think , I mean the upshot of all of this is yes it is certainly possible to mess yourself up if you do…especially if you do crazy stuff like that. I think generally it's much harder if you're just doing it with exercise on it's own. There are some exercises I wouldn't particularly advise but overall, I think that's much less likely. However, I think strength isn't all about building bigger muscles as we know. We know that a lot of strength is also neurological, so it's about being able to fire the muscles that you've got effectively at the right time.
STEPHAN: 100%. I mean the very rough rule of thumb is that you can, if you start a strength and conditioning program, working on your squat or your dead lift, that you're going to have a huge increase in strength before you have any kind of hypertrophy.
ROSI: Absolutely. It's the same thing, you know people say oh, it's the old thing, it's less common these days, you know people say to you "you shouldn't lift weights if you're a woman, aren't you worried about getting too big?" I go, I'm trying to get big! I've been trying to get big, you can see how well that's going.
STEPHAN: If that was even possible, wouldn't every 15-year old boy in the world be gigantic, because they're all lifting weights and they're all trying to get huge
ROSI: I want to say to people, if only it was that easy right. I think there is a limit to how big most people are going to get just by lifting weights
STEPHAN: Right
ROSI: It really isn't as much of a worry as some people would have you believe.
STEPHAN: And if you don't like the results, stop, and they'll go away.
ROSI: Yeah! Yes.
STEPHAN: Every person who has ever lifted weights and then gone on vacation has found out, you lose it, so if some woman or women, but mostly it's a female problem, doesn't like the fact that doing shrugs makes her trapezes bigger and makes her look like a freak in a dress, or whatever the concern is, stop doing shrugs and a few months later or a month later, you'll be back to normal. It's the blessing and the curse of weight training.
ROSI: Yeah. Absolutely, absolutely. So a lot of, I mean especially with some of the exercises that I like to look at with fighters, it's again you're working those small deeper muscles, so you're not going to necessarily get a massive increase in size because they're not big muscles to start with. But what you are going to get is an improvement in function so I would say yes, if all you're doing is loading the bar and doing shrugs with 3x your body weight then yeah you might just give yourself some problems. But if you're actually doing a balanced neck strength plan that's focused on function, then there's absolutely no reason to think that that's going to give you all these downsides that people talk about and that's certainly not been my experience.
STEPHAN: I know we've mostly been talking about neck strengthening in the context of combat athletics and especially in the context of wrestling and Jiu-Jitsu, it really seems to me that there's a growing emphasis on neck strengthening for impact sports like football and boxing and kickboxing and a realization that concussions are a huge problem and one of the best things you can do is to strengthen your neck to not eliminate but minimize potential concussions.
ROSI:  Yes.
STEPHAN: Because I don't think it's going away anytime soon
ROSI: Yeah, I mean I will absolutely emphasize that this is not an answer, this is not your solution to the concussion problem. However, if you are going to be having head impacts, then having a strong neck can help mitigate some of the effects
STEPHAN: Sure
ROSI: Because again your neck is acting as a shock absorber
STEPHAN: Seatbelts and airbags are not an answer to drunk driving or not an answer to accidents, you still have to drive carefully or try to avoid accidents, but it will make it a little bit better. I would much much rather be in a car that had airbags and a seatbelt if I had to be in an accident, than without.
ROSI: That's exactly it. And that's something that I've been, in fact there was a boxer recently who I've been doing a little bit of work with. I know his strength and conditioning coach quite well. Do you know Dillian Whyte?
STEPHAN: I've heard the name
ROSI: Yeah, he had a big fight recently. And I know his strength and conditioning coach quite well and he got me in to do a bit of neck strength work with Dillian. He has a great program there already, he was just sort of running some ideas past me and I was suggesting some things and he said why don't you come up and do some work with us. So I did that. And again it's looking at some of the drills that I do in the neck strength masterclass. So we look at some of the head harness work for boxers in particular, the ability of the neck to respond to those external forces on the neck. So the ability of the neck muscles to react to those forces. And we did a lot of this with Dillian in the build up to his fight –
STEPHAN: So when you say respond, Rosi, if you're punching me in the head and my neck is relaxed, does response mean being able to tighten appropriately very quickly? Is that what you mean by respond or do you mean respond, move out of the way respond?
ROSI: Well, obviously move out of the way is your first and best option. So that's what ideally what you want to be doing. However, if you do have an impact to the head, whether that's via you're going for a takedown or even if somebody throws a kick for example, and it comes off your hand, there's still going to be an element of impact there. So if we know that there's no neck stiffness there at all, there's going to be more movement in the head and corresponding greater force is going to be transmitted to the brain. If the neck muscles are able to decelerate that impact, then we're going to get lower impact forces and there's going to be less of a concussive impact. Again it won't take it away completely, it won't eliminate it.
STEPHAN: But is that the muscles firing in the moment? You're about to land a shin kick to my head and my hands are down because I was show boating, and you got pissed off and you shin kicked me in the head and I see it coming. So is that, is the stronger neck muscle, is it just a high residual tension sitting in the neck all the time, meaning my head moves less. Or is it the neck then firing the muscles on the opposite side, on the same side as the impact firing, essentially stabilizing the head, and stopping it from shaking around. Is it an active or a passive action of the neck muscles?
ROSI: So we think it's probably some and some. There's actually been a bit of research on this,that has looked at the role of passive neck stiffness and also active engagement of the muscles. Obviously the difficulty with the active muscle engagement is you've got a very short window for those muscles to fire in between the impact happening and actually decelerating that force. That's a very short period of time. And again I think that's something that's been looked at as sort of neuromuscular training.
This is why I do a lot of reactive drills with people so the idea is that somebody else is pushing on the head and that person is responding to stabilize the neck and to keep the neck in that neutral position. In response to those external forces and that's something that I think is important to look at in the drills because if you're not drilling it in that way then there's no reason to think that the strength that you're developing with other exercises will cross over necessarily. So I think we need to drill that neck strength in the way we want to be able to use it.
STEPHAN: Ok. Well that's a really interesting look at a very problematical and important and useful body area. Thanks for also giving us the perspective on learning, I really like the idea of becoming comfortable living in confusion. It's kind of a, it's the equivalent of scrambling in a grappling match.
ROSI: Yeah, exactly that.
STEPHAN: I wish you the best of luck with your clinic. If people are in England, sorry where are you , what city are you in, I don't know that?
ROSI: I'm near Birmingham, I'm in Solihull. People can get in touch with me, our website is www.combatsportsclinic.net and we are actually working at putting together some online resources at the moment. We've got a free video library which has some short videos looking at common problem areas as well as some mobility and warm-up routines, so people can sign up for that. And there's also the neck strength masterclass which is the full length video that people can buy on the site. You can get instant online access.
STEPHAN: Full length series of videos, I mean set of videos. It's very detailed, from neck anatomy through to beginner exercises through to advanced exercises, boxing specific, or sorry striking specific or grappling specific. Don't undersell it, it's more than just "a" video.
ROSI: The idea is I wanted to put together in one place, an overview of neck strengthening for combat sports. And it's something that I mean, I always say this video has been 10 years in the making. So this has been drawing on my experience as a combat sports athlete myself, and everything I have learned as a therapist and by working with a lot of fighters and a lot of athletes. So I've developed this practically. Some of the material here I have developed myself, that I haven't seen anywhere else. There are also exercises I have taken from the best of what I've found elsewhere. So, like I said the idea was to put together in one place because I have not seen a lot of this material out there and I thought, everyone I've spoken to have said "oh you should really make a video of this", "when can I get this online", so this was in response to that.
STEPHAN: Now they can!
ROSI: Absolutely, so now it's out there.
STEPHAN: Awesome. Ok well Rosi, thank you so much and I enjoyed this conversation very much. I think it's going to be very useful to people and if I'm ever on the other side of the pond I'd love to meet up in person and good luck with your clinic, and thank you for  sharing your knowledge.
ROSI: Thank you, it's been great to chat to you. I love the stuff you put out, I love all your online material and everything so it's been great to talk to you in person.
Comments ( )