Red Sullivan is a strength and conditioning expert who has worked with athletes in many different sports to help them realise their athletic potential.
Some of the jiu-jitsu black belts I know have followed his programming and have really liked it, which is how he came to my attention! Beyond that I just like his message.
In this podcast we go deep into
Acquiring skill vs physical attributes,
How body types and genetics influence sport performance,
Insane underwater workouts with Laird Hamilton,
The difference between acquiring grit and becoming a better human being
And much more.
If you're doing jiu-jitsu (or want to excel at any other physical activity) then I think you'll really like this one!
Listen to the Conversation with Red Sullivan Here…
If you want to listen to it then grab episode 193 with Red Sullivan on the podcast player that you already have on your phone!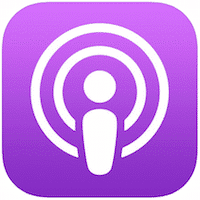 For example, if you have an iPhone then it's the purple app with the antenna-like thing in it; just click the Apple Podcasts link below to go to the right place and hit 'subscribe'.
Here are the links to find the podcast on various players – today's episode is number 193…
Or you can just stream the audio here:

Find out more about Red, his programs, and his training services at theredgimen.com, or follow him on Instagram at @strictlyred.
Comments ( )