I recently had the great pleasure of chatting with Tristan Connelly who was just fresh off his absolutely amazing underdog MMA win over Michel Pereira in the UFC,
We went deep into detail about mindset, strategy and training. I think you'll find this a great episode!
Specific topics included,
00:14 A detailed breakdown of his fight with Michel Pereira,
07:00 Weight control for MMA Fighters,
09:23 What quitting fighting will look like,
11:10 On being a chronic trainer, 12:09 Developing fight strategies,
15:10 Taking a fight on short notice,
18:14 What he does for recovery after hard training,
19:46 What the average week of training looks like,
21:56 The factor that set off Tristan's winning streak,
24:07 The effect of your win to loss ratio on your MMA career,
25:00 How to figure out if MMA isn't for you,
29:25 Amateur mistakes Tristan made in pro fights,
37:02 Fighting MMA in Japan,
38:43 Why cornering guys is more stressful than fighting yourself,
41:40 Working as a motion capture model for the UFC game with Electronic Art,
47:37 How to find Tristan on social media.
Follow Tristan on Instagram @mmatristan or check out his school at checkmatvancouver.com.
The Interview with Tristan Connelly in Video Form on My Youtube Channel
You can listen to the interview a couple of different ways.
If you prefer a video format here's the interview on Youtube or you can just watch it below…
My Interview with Tristan Connelly in Audio Form on The Strenuous Life Podcast
The interview is also on my popular podcast called The Strenuous Life Podcast.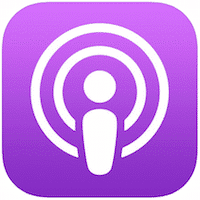 For example, if you have an iPhone then it's the purple app with the antenna-like thing in it; just click the Apple Podcasts link below to go to the right place and hit 'subscribe'.
Here are the links to find the podcast on various players – today's episode is number 239…
Or you can just stream the audio from the podcast on the player below
P.S.  if you haven't done so already, check out the brand new instructional I just released with Rob Biernacki called 'The Submission Formula'.  It's a conceptually based, scientific, and step-by-step approach to catching more people in submissions and then finishing them, even if they're much bigger and stronger than you.  More info at grapplearts.com/submissionformula
P.P.S. Click here to grab my free downloadable guide to learning BJJ fast for free.  It's helped tens of thousands of people and it'll help you too!
P.P.P.S. Grab my  "Grapplearts BJJ Master App" with more than 500 minutes of free black belt instruction for iPhone and iPad: or for Android phones and tablets.
Android phones and tablets:
Comments ( )