In this video my friend (and 4 x world champion) Bernardo Faria takes you through the old school omoplata armlock from the closed guard.
I have seen Bernardo tap out everybody, from white belt to black belt, using ONLY the omoplata armlock at one of his seminars. It was incredible.  So needless to say he's really bloody good with the omoplata and a great person to study for this attack!
As Bernardo points out, the closed guard is a great guard for people who are older, not super flexible and not super athletic.
And you can't really be an effective closed guard player unless you have a serviceable omoplata.
Watch and learn!
P.S. Bernardo has a bunch of additional simple-but-super-effective closed guard techniques available for viewing here.  Check them out – they're definitely useable by almost everyone, and if a world champion is using them then you can use them at the highest level.
P.P.S. Have you downloaded the free Roadmap for BJJ app for your smartphone or tablet yet?
This app takes you through the basic positions of Brazilian jiu-jitsu and explains what you need to learn from every position.
It's available for free from the iTunes store for your iPhone or iPad, from the Google Play store for your Android phone or tablet, and from the Amazon app store for your Kindle.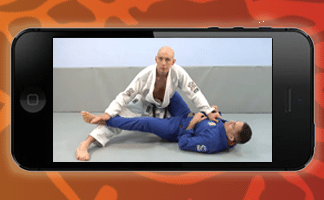 Comments ( )