Did you know that there's an actual physics and biomechanics-based procedure that'll definitely help you tap out many more people in BJJ?
At a high level there's so much more more to getting a choke or an armlock than simply seeing an opportunity and jumping on it. That approach rarely works against good people.
Instead it's about gradually manoeuvring your opponent into worse and worse positions and then applying your submission with maximum tightness and power.
In this conversation with Rob Biernacki you'll learn his six step formula for getting and applying submissions against elite grapplers who'll use any slight gap, slack or looseness to escape.
Here's the overview of the 6 steps of The Submission Formula; we go into detail about each of these in the interview itself using concrete examples…
Break your partner's alignment
Use a wedge
Access a lever
Remove slack
Completely destroy alignment
Maximise the amount of force you're able to generate
Later in this same episode we share an important drilling method in which you approach training submissions as positions.
This style of training allows you to get much, much better at controlling and isolating limbs and chokes so that your opponent can't escape and you have the time to adjust your submissions to make them as biomechanically advantageous as possible.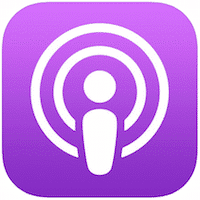 For example, if you have an iPhone then it's the purple app with the antenna-like thing in it; just click the Apple Podcasts link below to go to the right place and hit 'subscribe'.
Here are the links to find the podcast on various players – today's episode is number 234…
Or you can just stream the audio here:
P.S. In the podcast we talk about applying the armbar from mount in a scientific and methodical way.  Here's a video illustration of what we're talking about…
P.P.S. Here's another training method we cover in The Submission Formula called 'FYJJ Submission Sparring.'
In this drill you always start with a loosely held submission and your partner is limited in his options: he can defend and but not counterattack.  This style of training is incredibly important for developing submissions as positions…
P.P.P.S. Check out The Submission Formula featuring Rob Biernacki and Stephan Kesting (that's me!) at grapplearts.com/submissionformula
Comments ( )