I recently sat down with my friend Rory Van Vliet to talk about the applicability of BJJ in law enforcement, including policing, corrections, security work and even bouncing.
If you work in any of these fields then you should probably have a listen because there are some good war stories here!
Episode 250 of The Strenuous Life Podcast in Video Form
You can watch and listen to the entire conversation with Rory in the video below (click here to go this video on my Youtube channel).
Episode 250 of The Strenuous Life Podcast in Audio Form
This conversation and interview is also available in audio-only format as episode 250 of my show, The Strenuous Life Podcast.  It's the perfect thing to listen to as you do your cardio, your chores, or are commuting.
You can listen to The Strenuous Life Podcast to using the podcast player that you already have on your phone!
For example, if you have an iPhone then it's the purple app with the antenna-like thing in it; just click the Apple Podcasts link below to go to the right place and hit 'subscribe'.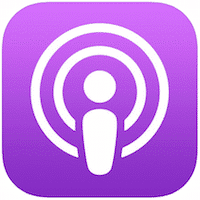 Here are the links to find the podcast on various players – today's tip is episode 250…
Or you can just stream the audio for today's episode in the player below
If you enjoy the podcast then a rating or a review would be super-useful!
More from Rory Van Vliet
Rory and I have written an epically large article on the essential standup grappling techniques that every law enforcement officer should know that now lives on my Self Defense Tutorials site.
Click here to check out the Practical Control Techniques for Law Enforcement article!
---
If you were hoping to see some law enforcement applicable techniques being taught and/or demonstrated then check out this series of videos…
---
Rory and I have also worked together on a BJJ instructional called 'The Guard Retention Formula.'
This a very detailed and comprehensive tutorial on how to make it much, much, much harder for your opponent to pass your guard!
It's really good.  Check out the trailer for this instructional below…
More Stephan Kesting on Social Media
If you're not sick of me yet then here are some of my social media links…
And, most importantly, good luck with your training!
Stephan
Comments ( )