In this podcast episode I answer a question received on an Instagram Live Q&A about a boxing beating jiu-jitsu in a real streetfight.
(Follow me on Instagram @stephan_kesting and maybe a future podcast episode will be devoted to something you asked about!)
The question I dive into today is, "What are the the odds that a boxer would beat a BJJ practitioner if all other things – size, strength, years training, etc – were equal?" 
Then I share the three specific drills most BJJ guys need to do first to make their martial art streetworthy.
Listen to the episode here
You can also just use your podcast player and go to episode 241 of The Strenuous Life Podcast.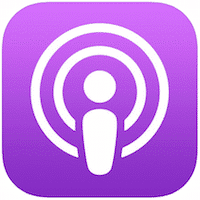 For example, if you have an iPhone then it's the purple app with the antenna-like thing in it; just click the Apple Podcasts link below to go to the right place and hit 'subscribe'.
Here are the links to find the podcast on various players – today's episode is number 241…
Finally, check out The Guard Retention Formula to find out more about the upcoming step-by-step formula for stopping your guard from getting passed. I guarantee this instructional will completely change your jiu-jitsu
And, as always, good luck with your training!
Stephan
Comments ( )