When you're training and training and training but just NOT getting any better that's called a 'plateau'.
It happens to everyone but it's still an INCREDIBLY frustrating experience.
You're out there sweating, straining, and maybe even bleeding on the mats but feel like you're stuck in some kind of rut. Everyone you train with becomes wise to your tricks, and seem to know what you're about to do even before you do.
So how do you snap out of it?  How do you move past a plateau?  How do you start getting better again?
There are different ways to break past a plateau in BJJ, but there's one method that you should start with.
Ready?  Here's the secret…
Step 1: Ask your teacher what specifically you should be working on to get better. 
Step 2: Ask all your main training partners and the senior students the same question.  
It's incredibly obvious in retrospect, but amazingly, not a lot of people do it.
There's a reason that you want to go to many different people and crowdsource this question.
It's possible your teacher is physically gifted but not very articulate and thus not able to give you specific advice.
And it's possible that one or two of your training partners won't have anything useful to tell you either.
And it's possible that people will actually give you bad advice unintentionally.
But if you hear the same thing from more than one person then pay attention!!
Say you ask 10 people and three guys tell you that…
Your open guard sucks and that you're not setting up your sweeps and attacks at all…
Or that you're only passing the guard in one predictable direction…
Or that you only ever go for one attack when you get to the top…
Well now, if more than one person has noticed the same thing then that would be highly relevant, wouldn't it?  And it would be information you could immediately do something with, right?
By crowdsourcing the question you're much more likely to get a diagnosis of problem and find out why you've stalled out in your development.
I'm amazed that more people don't do this.
Just be willing to do for others as they have done for you when, inevitably, they hit plateaus of their own!
Today's Plateau-Busting Tip in Video Form
I shot a video on my Youtube channel about the topic of breaking
You can watch the video of my talk on this topic below, or scroll further down to get the audio only version…
Breaking Through Training Plateaus in Podcast Form
Sometimes it's really convenient to be able to get your tips, tricks and training advice in audio form.  You can improve your jiu-jitsu (and hopefully be entertained) as you're doing chores, stuck in traffic, sweating on the treadmill, etc.
Which is why I release some of my tips in audio form as well as video form.
Tips and rants are a big part of my podcast when I'm not doing interviews with people who push the boundaries.  It's called The Strenuous Life Podcast.
Grab episode 202 of The Strenuous Life Podcast about breaking through BJJ training plateaus on the podcast player that you already have on your phone!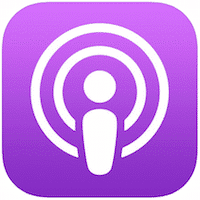 For example, if you have an iPhone then it's the purple app with the antenna-like thing in it; just click the Apple Podcasts link below to go to the right place and hit 'subscribe'.
Here are the links to find the podcast on various players – today's episode is number 202…
Or you can stream the audio here:
Get My Very Best BJJ Tips for Free!
Did you know that more than 100,000 grapplers have signed up to get my emails which cover techniques, training tips, drills and strategies?
This service is completely free and you can easily unsubscribe at any time if you don't like what you get.
To check out this service for free please enter your best email in the box below.
I look forward to sending you some of my very best stuff!
Stephan
Comments ( )