Amitabha Palmer is a wrestler, judoka, and teaches at ethics at Texas University. His research topics include how widespread conspiracism and science denialism affect democratic policy making.
Ami has been on the podcast before (on episode 325, Wrestling with Trust, Propaganda and Conspiracies) and was so insightful that I was thrilled to have him back.
The focus of today's conversation was how to talk to the vaccine hesitant, and how you can figure out what to believe in a world filled with conflicting information.
Check out 3 the articles Ami wrote for this episode
Wrestling with Trust, Propaganda, and Conspiracies, with Amitabha Palmer (Video)
Wrestling with Trust, Propaganda, and Conspiracies, with Amitabha Palmer (Audio)
You can also just listen to the audio form of this interview on my podcast.
All the same material is covered in episode 351 of The Strenuous Life Podcast which you can listen to using the podcast player that you already have on your phone!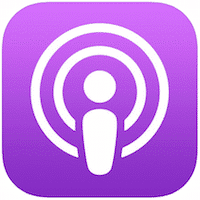 For example, if you have an iPhone then it's the purple app with the antenna-like thing in it; just click the Apple Podcasts link below to go to the right place and hit 'subscribe'.
Here are the links to find the podcast on various players – today's episode is number 351…
Or you can simply use the embedded audio player below…
More Amitabha Palmer
Amitabha Palmer is active on Twitter as @FilosoferzBLike.  He always shares excellent information, which is how I first became aware of him.
If you enjoyed this please check out BJJ Cults and Conspiracy Theories with Steve Kwan.
Also please consider watching or listening to Covid Epidemiology 101 with Colin Furness (episode 322 of The Strenuous Life Podcast).
Comments ( )