This podcast with JP Dinnell is full of actionable tips for people who want to get off their asses and start achieving things in life.
JP is former Navy Seal who spent nearly a decade in SEAL teams, with three separate deployments overseas.
He served under Jocko Willink and Leif Babin on many combat operations with Task Unit Bruiser in Ramadi, Iraq, where he was a point man, machine gunner, and a lead sniper opposite Chris Kyle.
He also spent time as training instructor at the Naval Special Warfare Group One Training Detachment. As an instructor he took lessons learned in action overseas and imparted them to the next generation of SEALS.
In episode we talk about what made JP want to become a Navy SEAL, surviving BUDS and Hell Week, becoming a sniper, managing the risk of killing civilians accidentally, how principles learned in combat can be applied to civilian life, business, and achieving team goals, and the work he does right now with Echelon Front.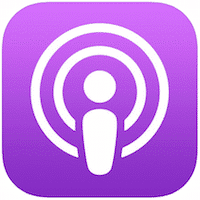 Go grab episode 167 of The Strenuous Life Podcast on the podcast player that you almost certainly already have on your phone, and it's 100% free.
For example, if you have an iPhone then it's the purple app with the antenna-like thing in it; just click the Apple Podcasts link below to go to the right place and hit 'subscribe'.
Here are the links to find the podcast on various players – the episode with JP Dinnell is #167…
Or you can stream the audio here:
Comments ( )