A fun conversation with BJJ black belt Thomas Lisboa about
Why testing yourself occasionally in competition gives you things that you just can't get from regular training,
How to develop your weakest positions,
Why even advanced students should attend the beginner's class,
How Brazilian black belts use their skills on the mat to emigrate to North America,
And much more.
Episode 248 of The Strenuous Life Podcast in Video Form
You can watch and listen to the entire conversation with Thomas in the video below (click here to go this video on my Youtube channel).
Episode 248 of The Strenuous Life Podcast in Audio Form
This conversation and interview is also available in audio-only format as episode 248 of my show, The Strenuous Life Podcast.  It's the perfect thing to listen to as you do your cardio, your chores, or are commuting.
You can listen to The Strenuous Life Podcast to using the podcast player that you already have on your phone!
For example, if you have an iPhone then it's the purple app with the antenna-like thing in it; just click the Apple Podcasts link below to go to the right place and hit 'subscribe'.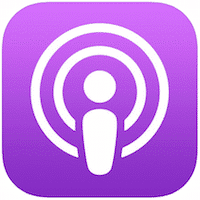 Here are the links to find the podcast on various players – today's tip is episode 248…
Or you can just stream the audio for today's episode in the player below
If you enjoy the podcast then a rating or a review would be super-useful!
More Stephan Kesting on Social Media
If you're not sick of me yet then here are some of my social media links…
And, most importantly, good luck with your training!
Stephan
Comments ( )