You can train super hard and kick the crap out of your body but that doesn't make you stronger – it's only after you RECOVER from training that the benefits of training manifest themselves.
Too many athletes focus entirely on the training component and neglect recovery, but ultimately you need to be as focussed and diligent on your recovery, recuperation and rehabilitation as you are on what you're doing in the gym!
Here's my short 7 minute audio rant on The Strenuous Life Podcast about the topic of recovery after hard BJJ training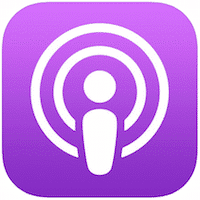 For example, if you have an iPhone then it's the purple app with the antenna-like thing in it; just click the Apple Podcasts link below to go to the right place and hit 'subscribe'.
Here are the links to find the podcast on various players – today's episode is number 235…
P.S. If you want more information on this topic then check out the classic articles I wrote on Grapplearts years ago (and have since updated) called 'Overtraining in the Martial Arts' and 'Tapering and Peaking for MMA and Grappling Competition'.
P.P.S.  if you haven't done so already, check out the brand new instructional I just released with Rob Biernacki called 'The Submission Formula'.  It's a conceptually based, scientific, and step-by-step approach to catching more people in submissions and then finishing them, even if they're much bigger and stronger than you.  More info at https://www.grapplearts.com/submissionformula
Good luck with your training and choke someone out for me!
Stephan
Comments ( )