It was a pleasure to talk with Dr Mark Cheng about injury rehabilitation and rehabilitation today on The Strenuous Life Podcast.
Mark has worked with lots of combat athletes in all sorts of martial arts disciplines.
He has also trained with some really good instructors, some of which I know personally.
Here are just some of the things we cover in this podcast…
The process of pressure testing traditional martial arts
The Functional Movement Screen and how it reveals old injuries and injuries that are about to happen
How training should be for pushing the envelope, not breaking the envelope.
Full contact stick fighting, weird brain injuries, punch drunk boxers and CTE.
And much more
Check it out – Mark is a wealth of knowledge and a really good guy.  Listen at the links below or – even better – subscribe to the podcast!
The Martial Arts Rehab and Prehab Episode on my Free Audio Podcast
Did you know that I have a podcast?  And that it's free?
Go grab episode 182 with Dr Mark Cheng on martial arts rehab and rehab on the podcast player that you already have on your phone!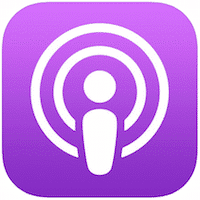 For example, if you have an iPhone then it's the purple app with the antenna-like thing in it; just click the Apple Podcasts link below to go to the right place and hit 'subscribe'.
Here are the links to find the podcast on various players – today's episode is number 182…
Or you can just stream the audio here:
---
457 Minutes of Free BJJ Instruction on Your Android or iOS Phone
I've just updated the Grapplearts BJJ Master App so now there's even MORE free material on it.
For example, there's a entire 'weak side back attacks' module with BJJ black belt Rob Biernacki in it that's completely free and absolutely amazing!
Find out more about this free app at grapplearts.com/masterapp
Or click on the button below to download it for free for iOS or Android devices…
And if you're not yet convinced then here's a quick video I shot showing you exactly how good this app is 😉
Comments ( )