Tarsis Humphreys is a multiple time BJJ Black Belt world champion and Brazilian National Champion. From 1998 to 2010 he won a medal in whichever Black Belt adult division he entered.
In this episode we go DEEP into the mental game of BJJ, including
How to keep a match on your preferred terms,
The optimal state of mental arousal for a match,
Tailoring a strategy to overcome certain opponents,
How to avoid overtraining,
How Tarsis came back after ACL surgery in record time,
Mixing weight training and jiu-jitsu training,
Training with BJJ legend Fabio Gurgel,
Mental breakthroughs and finding motivation
Going to Burning Man,
And more!
Listen to the Episode Here…
If you want to listen then grab episode 204 about the mental side of jiu-jitsu with Tarsis Humphreys using the podcast player that you already have on your phone!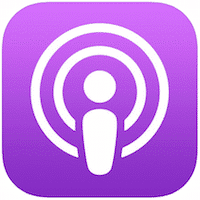 For example, if you have an iPhone then it's the purple app with the antenna-like thing in it; just click the Apple Podcasts link below to go to the right place and hit 'subscribe'.
Here are the links to find the podcast on various players – today's episode is number 204…
Or you can just stream the audio here:
More Stuff!
1) Follow Tarsis Humphreys on Instagram @tarsisBJJ
2) To find out more about Fabio Gurgel's Pressure Passing System that he teaches to all his Alliance guys (including Tarsis) go to Grapplearts.com/pressure
3) And, as always, a rating or a review for this podcast is super appreciated and super helpful!
Comments ( )