In this episode I talk about a 1,000 mile solo trip through Canada's arctic that I'm planning to do from July 1st to mid August 2019.
This trip is both to celebrate having survived a kidney transplant and to bring awareness to organ donation (click here for the full story on that).
If f you have Google Earth installed on your computer then here's a Google Drive link for the kmz file for the route.  Open this file in Google Earth and you should see the route that I hope to follow in more detail.
Here's the in-depth video about the trip, including answering all the questions I keep I getting (what about bears, what kind of boat, will I be fishing, etc.)
If you want to listen to it then grab episode 217 with about my 1,000 mile solo on the podcast player that you already have on your phone!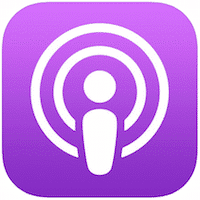 For example, if you have an iPhone then it's the purple app with the antenna-like thing in it; just click the Apple Podcasts link below to go to the right place and hit 'subscribe'.
Here are the links to find the podcast on various players – today's episode is number 217…
Or you can just stream the audio here:
P.S. Assuming my satellite connection works as planned I'm going to be uploading short podcast episodes from the field during the c. 50 day trip.  Please subscribe to the podcast on iTunes, Google, Stitcher, etc. so that you don't miss any of those episodes!
P.P.S I'm also planning to post pictures from the trip live to my Instagram which you can follow here: @stephan_kesting 
Comments ( )