Direct from Isla Mujeres, Mexico, here's my latest podcast interview.  In it BJJ black belt Jeff Rockwell and I discuss:
How certain techniques are 'discovered' again and again
What are 'the basics' and why you need one tool for every range
Self defense vs competition jiu-jitsu
When butt flopping in a self defense  situation is the RIGHT thing to do
Hair grab defenses for women
The differences between police and firefighters when they practice BJJ
Reverse-engineering world champion's techniques
And much more
To listen to this conversation you could press play on the embedded audio player below, but then you might miss out on future episodes, wouldn't you?
So the best thing to do is to subscribe to The Strenuous Life Podcast using the podcast player that you almost certainly already have on your phone!
(For example, if you have an iPhone then it's the purple app with the antenna-like thing in it. Just click the Apple Podcasts link below and it should open up that app for you.)
Here are the links to find the podcast on various players (This one is episode 32)…
And/or click play on the embedded Youtube video below…
Related links:
A Roadmap for BJJ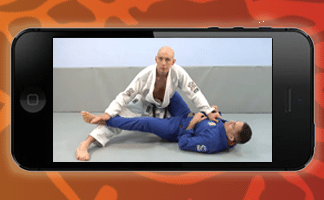 Download Stephan's complete plan for learning BJJ as fast as possible for FREE!
Available in book form and/or as video-based app for smartphones & tablets.
Comments ( )