Direct from Isla Mujeres, Mexico, here's my latest podcast interview.  In it BJJ black belt Jeff Rockwell and I discuss:
How certain techniques are 'discovered' again and again
What are 'the basics' and why you need one tool for every range
Self defense vs competition jiu-jitsu
When butt flopping in a self defense situation is the RIGHT thing to do
Hair grab defenses for women
The differences between police and firefighters when they practice BJJ
Reverse-engineering world champion's techniques
And much more
You can listen to and/or download this podcast the following ways:
• Click here to go to the Grapplearts Radio Podcast in iTunes and subscribe (recommended)
• Click here to directly download the mp3 file of this interview
• And/or click play on the embedded Youtube video below…
Related links:
A Roadmap for BJJ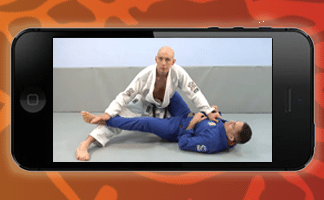 Download Stephan's complete plan for learning BJJ as fast as possible for FREE!
Available in book form and/or as video-based app for smartphones & tablets.
Comments ( )