I was thrilled to meet up with multiple time BJJ world champion Fabio Gurgel and get him on my show for you.
We talked about everything from his experiences in old school Vale Tudo matches in Brazil to the details of running Alliance and creating a team of world champion BJJ killers.
Also front and center was the debate between traditional vs modern jiu-jitsu, why the level of BJJ right now is the highest it's ever been, how stalling in matches was worse in the old days, what all world champions have in common, making a living off of jiu-jitsu, and much more.
I think you'll love it!
If you don't have time to watch this whole video then consider listening to it instead!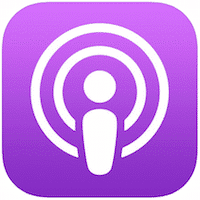 Go grab episode 166 of The Strenuous Life Podcast on the podcast player that you almost certainly already have on your phone, and it's 100% free.
For example, if you have an iPhone then it's the purple app with the antenna-like thing in it; just click the Apple Podcasts link below to go to the right place and hit 'subscribe'.
Here are the links to find the podcast on various players – the episode with Fabio Gurgel is #166…
Or you can stream the audio here:
If you want to support the podcast then please make sure to rate and review it in Apple Podcasts, Google Podcasts, Stitcher, Soundcloud or wherever you listen to it.  That's hugely important and it's really helping!
Thanks!
Stephan
Comments ( )