Mike McCastle set a new world record on Jan 23, 2021, immersing himself in ice for 2 hours and 40 minutes and surviving!
He joined me on Episode 323 of The Strenuous Life Podcast to talk about this absolutely insane challenge including,
The physical preparation and mental strength required to it off,
The limits of the human body,
Tummo (inner fire) breathing and visualisation,
How 'normal' people can use his principles to challenge themselves,
How his father's struggle with Parkinson's motivates him to persist in his 12 Labors project,
And much more!
I'm SURE you're going to love this episode! Please check it out below…
The Limits of Human Endurance with Mike McCastle (Video)
Here's the video of my conversation with Mike McCastle…
The Limits of Human Endurance with Mike McCastle (Audio)
You can also just listen to the audio form of this interview on my podcast.
All the same material is covered in episode 323 of The Strenuous Life Podcast which you can listen to using the podcast player that you already have on your phone!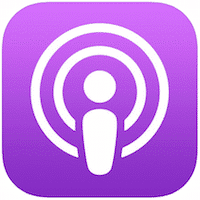 For example, if you have an iPhone then it's the purple app with the antenna-like thing in it; just click the Apple Podcasts link below to go to the right place and hit 'subscribe'.
Here are the links to find the podcast on various players – today's episode is number 323…
Or you can simply use the embedded audio player below…

More Mike McCastle
Follow Mike on Instagram @mikemccastle or check out his website at twelvelaborsproject.com.
For more Mike McCastle also check out our "Pain is a Universal Language" conversation, which was episode 240 of The Strenuous Life Podcast,
Comments ( )